Senators call on FTC to investigate TikTok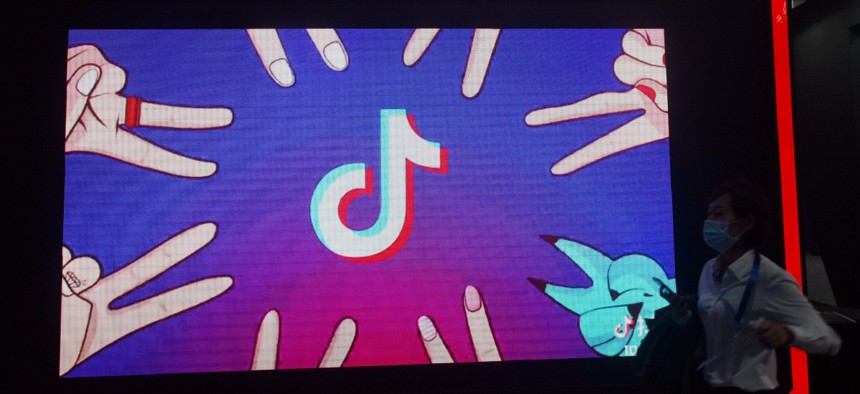 Recent reports suggest the People's Republic of China can access the data of U.S. citizens.
The chairman and vice chair of the Senate Select Committee on Intelligence are pushing the Federal Trade Commission to formally investigate TikTok and parent company ByteDance following reports that the Chinese government has accessed the app's private user data regularly.
"We write in response to public reports that individuals in the People's Republic of China have been accessing data on U.S. users, in contravention of several public representations, including sworn testimony in October 2021," wrote Sens. Mark Warner, D-Va., and Marco Rubio, R-Fla., in a Tuesday letter to the newly sworn-in FTC Chair Lina Khan. "In light of this new report, we ask that your agency immediately initiate a Section 5 investigation on the basis of apparent deception by TikTok, and coordinate this work with any national security or counter-intelligence investigation that may be initiated by the U.S. Department of Justice."
The senators summarize several allegations made in a BuzzFeed News report, including that employees of China-based ByteDance regularly access sensitive U.S. user data. The report itself included leaked audio from dozens of internal meetings.
"TikTok's Trust and Safety department was aware of these improper access practices and governance irregularities, which–according to internal recordings of TikTok deliberations–offered PRC-based employees unfettered access to user information, including birthdates, phone numbers and device identification information," the senators wrote. "Recent updates to TikTok's privacy policy, which indicate that TikTok may be collecting biometric data such as faceprints and voiceprints (i.e. individually-identifiable image and audio data, respectively), heighten the concern that data of U.S. users may be vulnerable to extrajudicial access by security services controlled by the CCP."
Congress and select federal agencies have been wary about TikTok for several years. Though it is among the most popular apps in the world, lawmakers have proposed banning TikTok from government devices, while agencies like the departments of State and Homeland Security have individually banned the app from government-issued devices.