Senators Propose Barring TikTok from Government Devices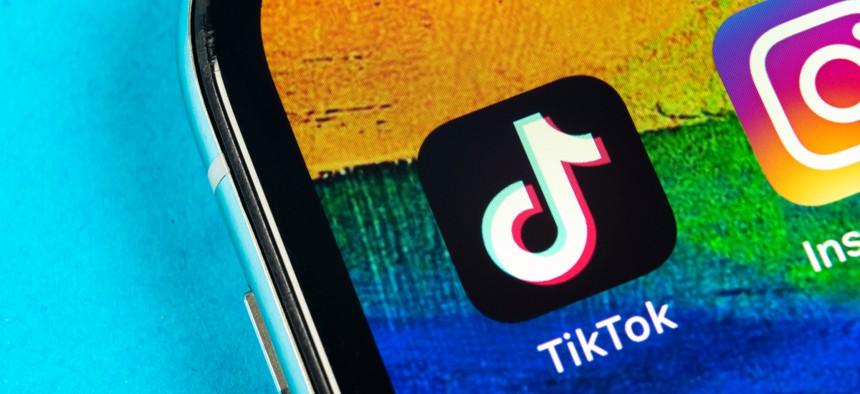 Sen. Josh Hawley, R-Mo., has introduced legislation that would prohibit any federal employee from using or downloading the video application TikTok on devices issued by the U.S. government. 
TikTok, the most downloaded app of 2019, is owned by Beijing-based ByteDance. Proponents of the ban argue the Chinese government could be using the app to amass data for its potentially malicious artificial intelligence operation.
The legislation, S.3455, was referred to the Committee on Homeland Security and Governmental Affairs Thursday. It "is a necessary step to protect the security of the United States and the data security of all Americans," Hawley said last week previewing the legislation during a hearing of the Senate Judiciary Committee's subcommittee on crime and terrorism, which he chairs.
A number of government agencies have already banned the app. A provision banning workers of the Transportation Security Agency from using TikTok on government-issued devices passed the House last week. 
Announcing his plan to introduce the bill, Hawley noted the departments of Defense, State, and Homeland Security have already banned their employees from downloading TikTok on government-issued devices.
The bill currently only has two Republican co-sponsors—Sens. Rick Scott of Florida and Tom Cotton of Arkansas—but there are indications it would also have the support of Senate Minority Leader Chuck Schumer, D-N.Y.
Schumer joined Cotton on an October letter to then-acting Director of National Intelligence Joseph Maguire requesting the intelligence community assess risks TikTok and other China-based content platforms operating in the U.S. pose to national security. 
"TikTok's terms of service and privacy policies describe how it collects data from its users and their devices, including user content and communications, IP address, location-related data, device identifiers, cookies, metadata, and other sensitive personal information," the senators wrote in October. "While the company has stated that TikTok does not operate in China and stores U.S. user data in the U.S., ByteDance is still required to adhere to the laws of China."
Chinese intelligence and national security laws, which compel companies to share information with the government, have also formed the basis for government agencies such as the Federal Communications Commission banning certain entities from using equipment and services from Chinese telecommunications companies Huawei and ZTE.