Effort to Develop Open Standards for 5G Moves in Intelligence Authorization Act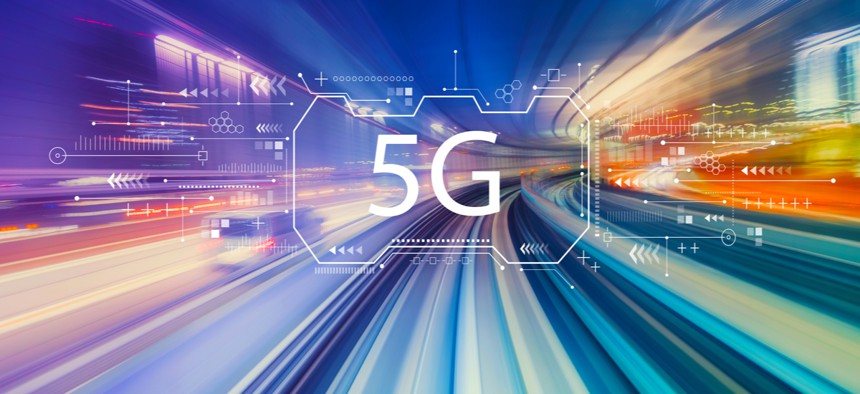 The bill cleared committee with one conspicuous hold out over an unsustainable proliferation of government secrets.
An initiative to fund the development of fifth-generation networking technology based on open standards is among areas addressed in cybersecurity-focused authorizing legislation that passed the Senate Select Committee on Intelligence.
"This bipartisan intelligence authorization bill ensures that the women and men of our intelligence agencies have the resources they need to do their jobs," said Intelligence Ranking Member Mark Warner, D, VA. in a press release Wednesday. "This bill takes key steps to improve our national security, including investments in 5G technology, reforms to our security clearance process, and important protections for whistleblowers to report wrongdoing within the IC."
In January, Warner introduced legislation—the Utilizing Strategic Allied Telecommunications Act—that would put $1.2 billion toward developing open-standards 5G technology. The bipartisan effort is seen as a way to gain independence from Chinese telecommunications company Huawei as the U.S. builds out the new network.
While Attorney General William Barr has dismissed the project as a technically infeasible "pie in the sky" pursuit, there are indications it would have the support of the White House. Similar legislation has been introduced by Rep. Frank Pallone, D-N.J., who chairs the House Energy and Commerce Committee. 
"As a nation, we face ever-expanding threats from China, Russia, Iran, and North Korea," said Acting Senate Intelligence Committee Chairman Marco Rubio, R-Fla., naming the nation-states the intelligence community has identified as posing the greatest cybersecurity threats to the U.S. "Our legislation is vital to the Intelligence Community, and it provides the men and women who serve our nation the tools they need to keep our country safe."
Another cyber-related measure in the bill is a provision that would allow for greater information sharing between the government and the private sector to prevent damage from rogue employees. The Intelligence Authorization Act would create "Intelligence Community-wide policies to facilitate sharing cleared contractor information with private companies to enhance the effectiveness of insider threat programs," the bill summary reads. 
The legislation cleared the committee 14 to 1 with Sen. Ron Wyden, D-Ore., voting against it.  
Although he was pleased the bill called for certain whistleblower protections and a report on the threat posed by the growing ubiquity of commercial spyware, Wyden issued a press release saying it "fails to reform a broken, costly declassification system."
Wyden cited multiple official reports over the years that describe an analog system unequipped to handle increased flows of digitized information. 
"The current system was created before the United States entered World War II, and it remains entrenched today," reads a May 26 report officials from the Congressionally authorized Public Interest Declassification Board wrote to President Trump. "Despite rapid increases in the volume and variety of digital data, the Government still relies upon inefficient and ineffective paper-based processes."
Wyden has proposed bipartisan legislation with Sen. Jerry Moran, R-Kan., to address the issue, which the PIDB said has the potential to encourage dangerous leaking of information from within the government.
In addition, "keeping records classified without good reason is a huge waste of taxpayer money and resources to secure documents that don't actually affect national security," Wyden said announcing his legislation with Moran. "Our bill will save money and start to chip away at the huge backlog of documents that remain classified for no good reason."
The Intelligence Authorization Act itself is not yet public. Warner's spokesperson told Nextgov it should be up within a week.