Trump Signs Executive Order to 'Streamline' Rural Broadband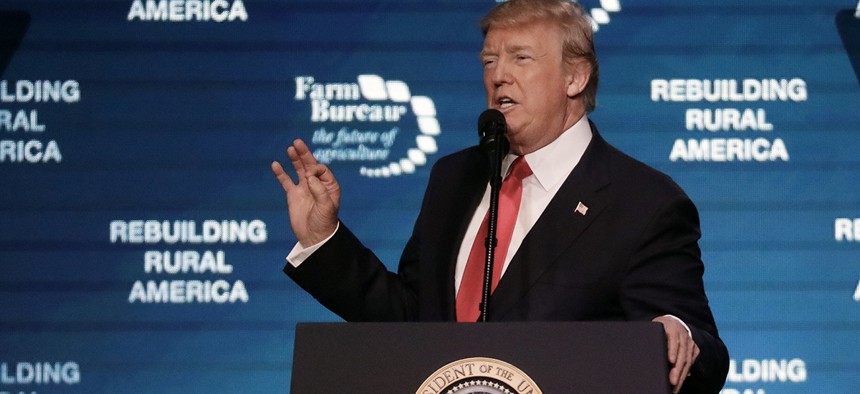 The order offers no funding for broadband projects but aims instead to reduce bureaucratic barriers for industry.
President Donald Trump signed an executive order Monday aimed at expanding broadband internet to rural areas.
The order, signed during a speech before the American Farm Bureau Federation's annual conference in Nashville, directs agencies to "seek to reduce barriers to capital investment, remove obstacles to broadband services and more efficiently employ government resources."
In rural areas, 39 percent of the populace does not have broadband internet access, compared to just 4 percent of those living in cities, according to the Federal Communications Commission.
The orders do not provide funding. Rather, they call upon the executive branch to use "all viable tools to accelerate the deployment and adoption of affordable, reliable, modern high-speed broadband connectivity in rural America."
For example, it would require the government use "standardized forms and contracts" for installing antennas on federal buildings, to minimize bureaucratic hurdles for industry. Agencies must use the General Services Administration common form application for wireless services antenna structures, and the order stipulates agencies report quarterly to GSA on metrics such as form approval rates.
"Those towers are going to go up and you are going to have great, great broadband," Trump said in his speech.
Trump signed a second memo Monday instructing the Interior Department to craft a plan to support rural broadband deployment.