Can the AF's Kessel Run scale across the DOD?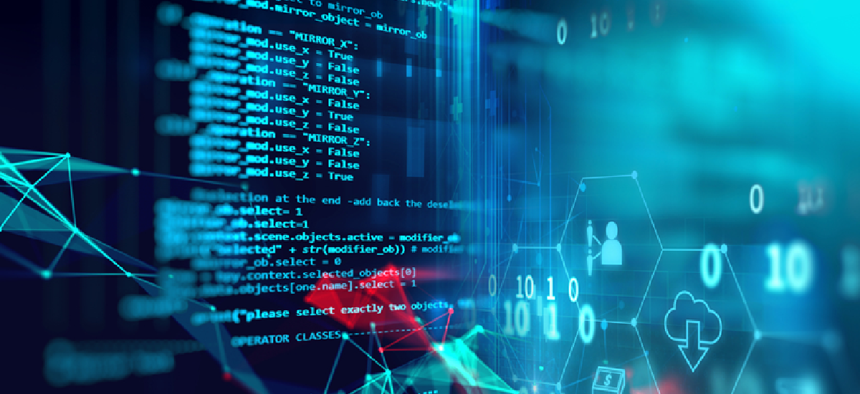 Everyone wants a piece of the Air Force's agile software development program. Here's how the program could scale to the other services.
Everyone wants a piece of Kessel Run, the Air Force's agile software development program, and attempts to replicate its success of are already underway.
Air Force Chief Information Security Officer Wanda Jones-Heath said the Defense Department is taking steps to scale the program, named after a reference in the "Star Wars" movies, with the help of the Department of Homeland Security.
"DOD is stepping up to the table now to guide the services," Jones-Heath said during a panel discussion at the Armed Forces Communications and Electronics Association's Air Force luncheon Nov. 16.
"They've already taken a lot of the Kessel Run artifacts, the playbook -- and there are other services also doing the same thing. We're looking at how can we scale across the entire DOD enterprise to bring that capability securely into what we do. DOD is already working that; they've brought in someone from DHS recently that's now taking that on."
The Air Force is in the midst of shifting to being more software based, and to do that, it is considering creating and deploying mini Kessel Runs throughout the service.
"If we're going to do a DevOps model as we transition to a software-based Air Force, where we're more software defined, more agile … I can change capabilities via an aircraft out there," such as a sensor, shooter or network node, Brig. Gen. Kevin Kennedy, Air Force director of cyberspace strategy and policy, said during the panel discussion.
To get the software to that level, Kennedy said, three elements are needed: an operator -- air, cyber, or space -- an acquisitions expert and a coder all with proficiency in software development.
The Air Force hasn't made any decisions yet, Kennedy told reporters following the event, and conversations about how to scale Kessel Run focus on how to mobilize the right problem solvers when needed.
"The idea is if a problem presents itself -- an operational capability that we want to evolve or change -- how would we put the right people on it," he said. "Right now we have Kessel Run, we operate that activity.... That's the concept, but we haven't fleshed it out yet."
To identify capabilities within its members, the Air Force is building a program to identify service members  with programming skills -- modeled on a similar one for language skills  -- that would allow "immersion opportunities" to hone those skills, Kennedy said. The challenge is keeping up with the constant evolution and change of programming languages.
Merging intel and communications
The Air Force is also considering merging its Intelligence, Surveillance, and Reconnaissance branch (A2) with its chief information office (A6) to better prepare for information warfare.
Kennedy said the service is still talking about combining the two components despite not having an official CIO. The idea would be to create seams between IT network operations, defensive cyber operations and network defense to better ensure information sharing and deliver cyber effects.
"We want to do this, but I want to emphasize that we are also in a place where we have to rely on the nomination/confirmation of a new leader and new roles and responsibilities," Kennedy said.
Right now, Air Force Undersecretary Matthew Donovan is acting in the CIO role, with William Marion as deputy CIO and Lt. Gen. Veralinn Jamieson as head of ISR.
As the Air Force moves forward, Kennedy said, the service must determine how get "better postured for information warfare and what capabilities we can focus on creating cyber effects. If we can get better at information warfare, then how do we move toward information dominance as we look at becoming a software-driven Air Force."