VA Pauses Future EHR Deployments Under 'Larger Program Reset'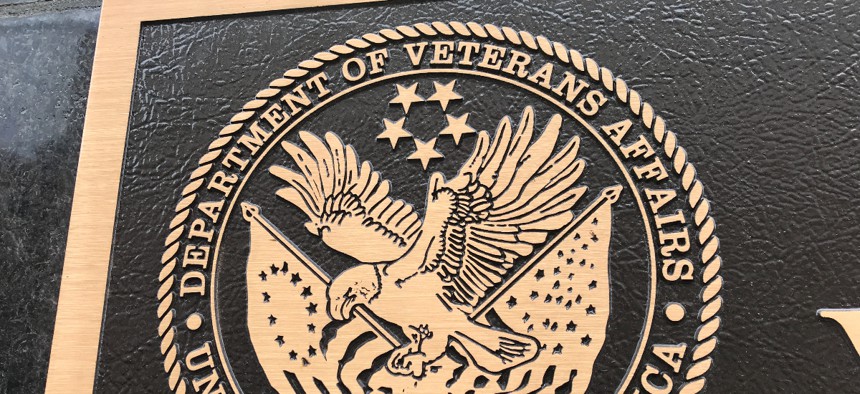 The Department of Veterans Affairs said it plans to delay future rollouts of the new EHR system until it is confident that the software "is highly functioning at current sites and ready to deliver for veterans and VA clinicians at future sites."
The Department of Veterans Affairs announced on Friday that it is halting additional rollouts of its new Oracle Cerner electronic health record system as part of "a larger program reset" to address issues plaguing the software's deployment at VA medical facilities.
In a press release, VA said that future deployments of the multi-billion dollar software would be halted as the department works to "prioritize improvements at the five sites that currently use the new EHR."
"Additional deployments will not be scheduled until VA is confident that the new EHR is highly functioning at current sites and ready to deliver for veterans and VA clinicians at future sites," VA added. "This readiness will be demonstrated by clear improvements in the clinician and veteran experience; sustained high performance and high reliability of the system itself; improved levels of productivity at the sites where the EHR is in use; and more."
VA announced last October that it was delaying future rollouts of the new EHR system until June 2023 to conduct an "assess and address period" that would "correct outstanding issues—especially those that may have patient safety implications—before restarting deployments at other VA medical centers." Earlier this month, the department announced that it would be extending its operational pause by holding off on the software's deployment at the VA Saginaw Healthcare System in Michigan that was scheduled for June.
Cerner—which was acquired by Oracle in June 2022—won a $10 billion contract in 2018 to replace VA's legacy system, known as the Veterans Health Information Systems and Technology Architecture, or VistA. The rollout of the new EHR software, however, has been slowed by patient safety issues, performance and technical concerns and cost overruns since first going live at the Mann-Grandstaff VA Medical Center in Spokane, Washington in 2020. 
A report issued last July by the VA Inspector General's office found that the Oracle Cerner software deployed at Mann-Grandstaff had inadvertently routed over 11,000 veterans' clinical orders to an "unknown queue" without alerting clinicians, which resulted in "multiple events of patient harm." And, just last month, VA officials informed Congress that the EHR system—which has been deployed at just five facilities across the department's national network of 171 medical centers—was found to have contributed to the deaths of four veterans. 
The latest pause in the new system's deployment comes as VA and Oracle Cerner continue to hold negotiations about the program's contract. VA officials previously expressed a willingness to delay additional software rollouts at medical facilities until the ongoing negotiations are concluded. The current contract is set to expire on May 16, and VA Secretary Denis McDonough previously told lawmakers during a House hearing last month that he needed "to see what happens in this contract before we make a decision about where we go next anyway, because the contract may not be what we need." 
VA's press release noted that it is working with Oracle Cerner on "an amended contract that will increase Oracle Cerner's accountability to deliver a high-functioning, high-reliability, world-class EHR system."
"We've heard from veterans and VA clinicians that the new electronic health record is not meeting expectations—and we're holding Oracle Cerner and ourselves accountable to get this right," McDonough said in a statement about the department's latest rollout delay. "This reset period will allow us to focus on fixing what's wrong, listening to those we serve and laying the foundation for a modern electronic health record that delivers for veterans and clinicians." 
The department added, however, that the planned March 2024 deployment of the new EHR system at the Captain James A. Lovell Federal Health Care Center in Chicago "will continue as planned," noting that the facility is "the only fully-integrated VA and Department of Defense health care system." The VA's EHR system is designed to be interoperable with DOD's Cerner-developed EHR system, known as MHS Genesis. 
In a joint statement, Rep. Mike Bost, R-Ill.—chair of the House Veterans' Affairs Committee—and Rep. Matt Rosendale, R-Mont.—chair of the House Veterans' Affairs Subcommittee on Technology Modernization—said they supported McDonough's decision "in the strongest possible terms."
"Millions of veterans and VA employees should be encouraged that VA and Oracle Cerner are taking concrete steps to address the many flaws that we, this committee and others have been sounding the alarm on for months," they added. "Together, they share the burden of demonstrating whether the EHR system and this project are capable of wholesale improvement. Make no mistake, this is a question of if, not when."
The leaders of the House and Senate Veterans' Affairs committees have all introduced separate bills this year to address challenges with the EHR system's deployment. During a House Veterans' Affairs Oversight and Investigation Subcommittee hearing this week, bipartisan House lawmakers signaled that they were beginning to coalesce behind two legislative proposals—one from Bost, and another from Sen. Jon Tester, D-Mont., who chairs the Senate Veterans' Affairs Committee—that would bolster VA's oversight and accountability of the Oracle Cerner software's deployment moving forward. 
Oracle, meanwhile, has continued to stress its efforts to rectify technical and performance issues with the EHR software, including maintaining a public-facing dashboard to track the progress it has made on system enhancements. 
Mike Sicilia, executive vice president for industries at Oracle, said in a statement that the company "is proud to continue working together with VA to modernize its electronic health record system," and remained committed to providing VA "with an EHR that exceeds expectations."
"We support VA's plan to improve the operation of the EHR at the current sites and take the necessary time to institute governance, change management and standardization changes to ensure the success of future VA deployments, similar to what DOD did a few years ago," he added. "DOD's modernization is now nearly complete, on time and on budget. We will continue to closely coordinate with VA to provide enhancements and updates to the EHR."