DHS Celebrates Digitization, Streamlining Efforts to Improve Customer Experience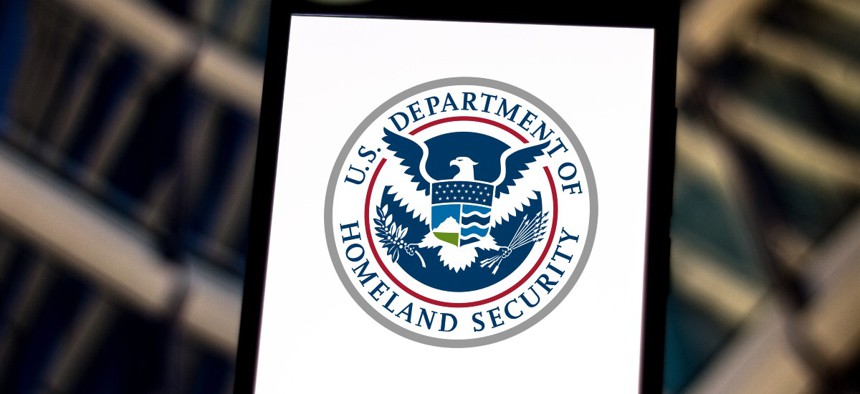 The Homeland Security Department's list of CX improvements comes in response to the one-year anniversary of President Biden's December 2021 executive order focused on streamlining public-facing services.
In the year since the Biden administration issued an executive order pushing for federal agencies to improve their customer-facing resources, the Homeland Security Department has taken a variety of steps to reduce processing times for a host of critical services, according to a press release issued by the department on Tuesday. 
On Dec. 13, 2021, President Joe Biden issued an executive order that outlined 36 customer experience improvement commitments across 17 federal agencies to "account for the experiences of the public in seeking government services." 
The order, in part, directed DHS to "test the use of innovative technologies at airport security checkpoints to reduce passenger wait times" and to work with states "to proactively update existing rules and policies on supporting documentation needed for disaster assistance processes."
Now, one year later, the Biden administration and federal agencies—including DHS—are touting the variety of steps they've taken to streamline government services, as well as their continuing work on other CX-focused initiatives moving forward. 
These efforts at DHS have included a burgeoning program to allow airplane passengers to use mobile driver's licenses at Transportation Security Administration checkpoints, as well as working to reduce the time it takes for individuals to receive immigration benefits, by setting aggressive backlog reduction goals, improving access to vital employment authorization forms and digitizing additional documents. 
In response to the order's request for the department to improve its disaster assistance processes, DHS said it has also worked to simplify policies for disaster victims looking "to prove their residency or home ownership when applying for assistance from the Federal Emergency Management Agency."
DHS also cited additional CX-focused efforts it has undertaken, including working to streamline "vessel entry and clearance by Customs and Border Protection at U.S. seaports" and announcing a commitment "to eliminate 20 million of the 190 million hours of paperwork burden DHS places on the public each year by May 2023."
"Through the talent and dedication of the department's employees, we have made significant progress modernizing our delivery of services by harnessing technology and other innovations," DHS Secretary Alejandro Mayorkas said in a statement. 
DHS has also established a customer experience program to showcase the department's ongoing improvement efforts and to promote job openings for customer experience experts across the agency. The department previously announced in September that it was launching "the largest customer experience hiring initiative of any federal agency" in response to Biden's executive order. 
"There is more work to be done, as we continue to improve the customer experience for the millions of individuals with whom we interact every day, while advancing equity, protecting individuals' privacy rights and civil liberties and increasing our openness, transparency and accountability," Mayorkas added.