House Lawmakers Say Energy's Scientific Research Arm Needs More Funding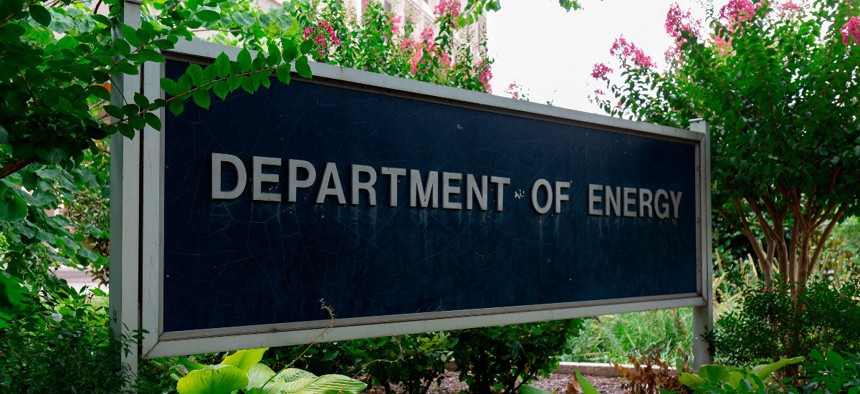 Members of the House Subcommittee on Energy are requesting larger budget allocations following the passage of the landmark CHIPS and Science Act last week, emphasizing the need for increased funding for clean energy technologies amid the ongoing climate crisis.
"The climate emergency before us demands ambitious proposals that leverage every tool at the Federal government's disposal to accelerate our transition to a clean energy future," the letter reads. "We hope to see further increases in ambition—and ask the administration to recognize the equally vital importance of the Office of Science to the project of kickstarting a clean energy revolution, and to bolstering the health, well-being and creative capacities of the American people." 
The letter was released on Monday, and signed by 19 Democratic lawmakers, including Reps. Zoe Lofgren, D-Calif.; Conor Lamb, D-Penn.; and Haley Stevens, D-Mich. 
Through the CHIPS Act, the U.S. semiconductor manufacturing industry will receive over $50 billion in federal funding, with other emerging technologies also included in the bill's budget.
Lawmakers on the Energy Subcommittee noted that the CHIPS Act will authorize $9.54 billion for the Office of Science for fiscal year 2024, which the lawmakers support, noting that the FY23 request "fell short" of  President Joe Biden's investment goal of nearly 2% of the country's total GDP in science research.
Given that Energy's Office of Science is a leader in supporting research and development for a myriad of energy applications and scientific innovations, the letter points out the need for greater financial support to encourage the office's various scientific projects. The research the Office of Science conducts encompasses particle physics, solar and clean energy technology, climate prediction modeling, isotope production and high-performance computing.
Per the letter, Energy officials indicated to lawmakers that without substantial funding, many of these projects will have a limited scientific scope.
The lawmakers concluded by asking for consistent allocations to Energy for the Fiscal Year 2024, mentioning the pending legislation H.R. 3593, which specifically works to increase federal funding to the Office of Science.  
"The Office of Science's research portfolio plays a key role in advancing scientific discovery here and around the world and is a major contributor to the workforce pipeline that enables DOE to fulfill its mission. In addition, these research programs are a powerful tool for broadening participation and increasing equity in STEM, which are essential for maintaining U.S. scientific leadership," the letter states.