Energy Seeks Input on Power Grid Modernization, Expansion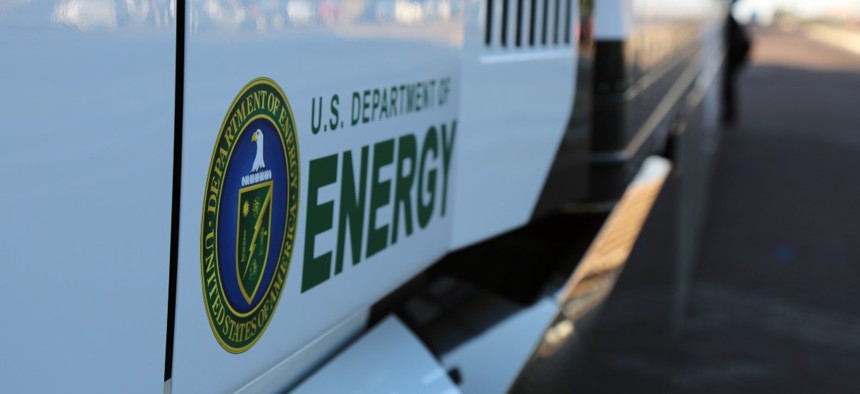 The Energy Department continues taking action on investments through President Joe Biden's Bipartisan Infrastructure Law.
The Energy Department is gathering feedback on a major $2.5 billion investment to build out power transmission lines across the country.
On Tuesday, the department released a request for information on its Transmission Facilitation Program, which will be the first of several investments under DOE's Building a Better Grid Initiative ultimately totaling more than $20 billion.
The Transmission Facilitation Program is a revolving fund program designed to combine three financing tools—federal funds, public-private partnerships and capacity contracts—to replace outdated equipment and expand electricity transmission capacity.
"Expanding and strengthening our power grid means we can get Americans power where and when they need it most, and in so doing deploy the clean energy we need to reach our climate goals and ultimately bring down energy costs," Secretary of Energy Jennifer M. Granholm said in a statement. "With nearly 70% of the nation's grid more than 25 years old, the president's Bipartisan Infrastructure Law is a pivotal catalyst for transmission projects across the nation that will deliver good-paying jobs in the process."
In a fact sheet released Tuesday, Energy said upgraded transmission lines "will improve grid reliability, allow new clean power onto the grid, reduce costs, improve energy equity and drive economic growth and growth in good jobs."
DOE is requesting information regarding the proposed implementation approach for the Transmission Facilitation Program and will hold a public webinar on May 26 for interested stakeholders. The department intends to issue a subsequent RFI in early 2023.