Biden Administration Launches New Component To Internet Expansion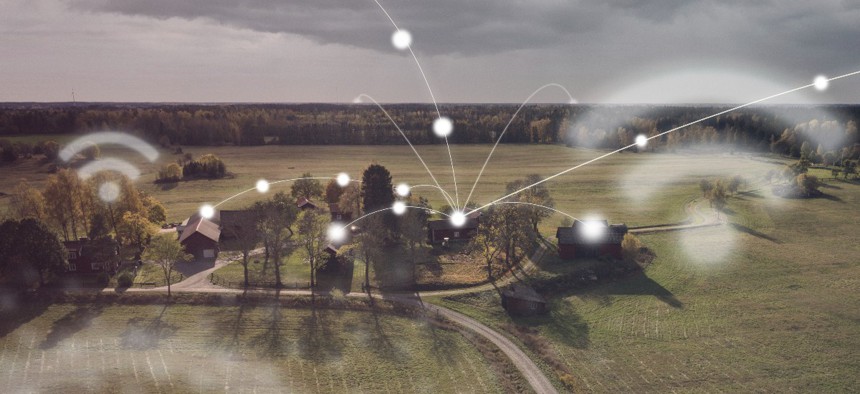 The Internet for All program utilizes funding from the Bipartisan Infrastructure Bill to deploy internet connectivity nationwide.
The Biden administration launched a new internet access initiative that allocated $45 billion in federal funding to expanding high-speed internet across the U.S. with a deadline of 2030.
Announced last Friday, the Internet for All program fulfills President Joe Biden's key goal to deploy widespread broadband access and bridge the digital divide rural Americans face as remote work and telehealth needs persist in the wake of the COVID-19 pandemic. 
"In the 21st century, you simply cannot participate in the economy if you don't have access to reliable, affordable high-speed internet," said U.S. Department of Commerce Secretary Gina Raimondo. "Thanks to President Biden's Bipartisan Infrastructure Law, Americans across the country will no longer be held back by a lack of high-speed internet access. We are going to ensure every American will have access to technologies that allow them to attend class, start a small business, visit with their doctor and participate in the modern economy."
The funds will be managed by Commerce's National Telecommunications and Information Administration. In addition to constructing the physical internet infrastructure, like data centers, the Internet for All initiative will teach relevant digital skills to underserved communities. 
States that want to participate in the program must submit a letter of intent disclosing their budgetary plans, which, if approved, will give the state $5 million in planning funds to disperse over a five year period. 
Following this sum, each state is eligible for a minimum $100 million allocation.
"Generations before us brought electricity to rural America and built the interstate highways," said Alan Davidson, Assistant Secretary of Commerce for Communications and Information. "Our generation's task is to connect all Americans online. Thanks to the Bipartisan Infrastructure Law, today NTIA is launching major new programs to promote Internet access and adoption so that everyone in America has a chance to thrive in the modern economy."