DOD Awards Verizon Almost $1 Billion to Modernize its Networks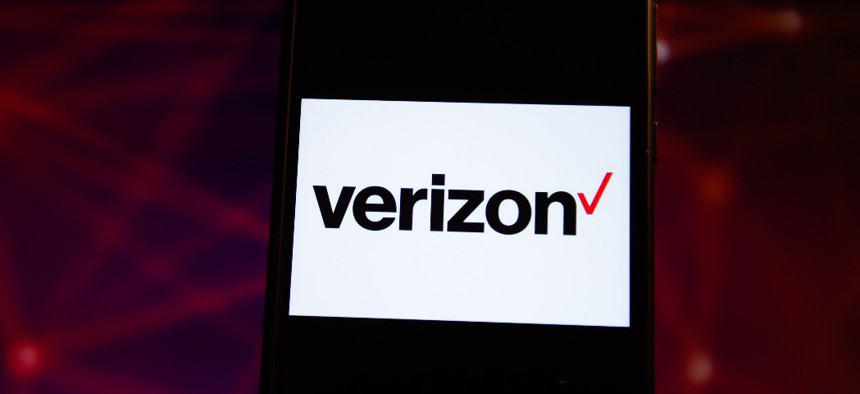 New communications equipment will soon be deployed at the Pentagon and beyond.
Verizon landed three Enterprise Infrastructure Solutions or EIS task order awards with the Defense Department—worth a combined $966.5 million—to supply enhanced technical support and network modernization services at the Pentagon and elsewhere, officials confirmed.
Together, the public and private partners also intend to produce and refine a long-term, strategic information technology vision for the U.S. defense realm.
"Under the Pentagon task order valued at $515.3 million, Verizon will partner with the DOD to transition the entire Pentagon military and civilian population from copper-based telephony to advanced internet protocol-based services, providing a converged-enterprise environment for the Pentagon's voice and data services," officials from the company confirmed in a press release. 
That effort will involve converting more than 52,000 voice lines to an integrated environment that enables voice and video services and a dedicated support team will help implement upgrades and introduce new equipment.
Through a separate EIS task order worth almost $433 million, Verizon will "deliver core voice, transport, internet and professional services to over 370 locations within the" DOD National Capital Region, the release notes. 
And a third, valued at $18.3 million, will underpin the telecommunication company's offering of a fresh communications technology infrastructure that will include core voice, transport, internet and managed services at Fort Belvoir.
"Building on 5G and other professional services awards Verizon secured in 2021, our team of professional and managed services experts are in lockstep with DOD's strategic priorities and we stand ready to help their leadership adapt to the increasingly sophisticated requirements and growing network infrastructure demands," Verizon's Senior Vice President for Public Sector Maggie Hallbach said in a statement to Nextgov.