GAO Audit Again Shines Light on Problems in VA's Health Records Rollout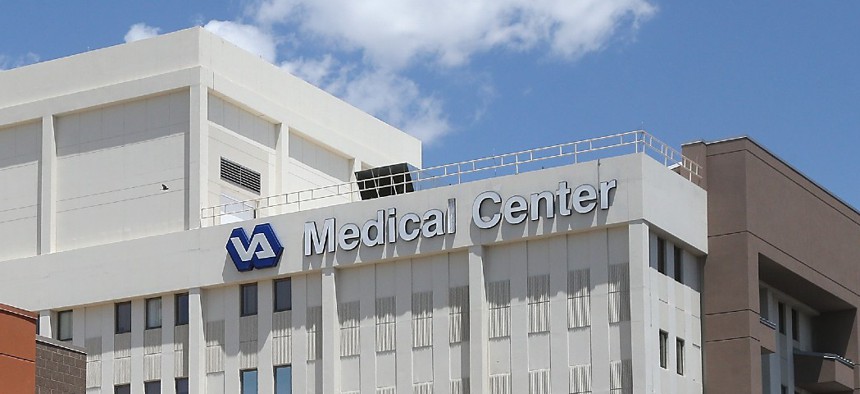 The audit found that data quality and stakeholder engagement were two key issues with the rollout.
An audit released Tuesday by the Government Accountability Office outlines several issues that have complicated the Veterans Affairs Department's multibillion-dollar electronic health records rollout.
The core issues identified by GAO's latest audit revolve around the quality of data migrated from VA's legacy health records system to the new Cerner Millennium platform as well as a lack of stakeholder engagement in the rollout itself.
The audit is the latest in a string of third-party oversight investigations into VA's long-planned health records modernization, which seeks to make its health records data interoperable with the Defense Department's through a commercial platform. After several previous delays, VA pressed pause on another planned software rollout in January due to a surge in COVID-19 cases.  
While auditors in GAO's latest report acknowledged VA "has made progress toward implementing its planned data management activities," an initial system deployment at Mann-Grandstaff VA Medical Clinic, October 2020 came with major flaws.
"VA's analyses and GAO's work indicated that clinicians experienced challenges with the quality of migrated data, including their accessibility, accuracy and appropriateness," the audit states.
Auditors noted a subsequent VA report filed after the initial deployment "identified risks to patient safety in the new system related to incomplete data migration."
A Mann-Grandstaff staff survey obtained by Nextgov  later found two-thirds of employees said they considered leaving their jobs after the rollout, with more than 80% stating the Cerner EHR implementation worsened their morale.
"The challenges occurred, in part, because the department did not establish performance measures and goals for migrated data quality. Due in part to the VA's lack of specific quality performance measures and goals for migrated data, the department was not able to ensure that those data met clinicians' accessibility, accuracy and appropriateness needs," the audit states. "Until VA uses such measures and goals to better ensure the quality of migrated data, the department could deploy a new EHR system that does not meet clinicians' needs and poses risks to the continuity of patient care."
GAO praised VA for taking steps to identify and engage stakeholders, "including incorporating their requirements into plans for reporting continuity," consistent with the agency's plans to preserve existing capabilities and deliver new ones. However, auditors said VA overlooked key stakeholders.
"The department did not use a key tool known as a stakeholder register to identify and engage all key stakeholders. Consequently, certain relevant stakeholders were overlooked. By using a stakeholder register, the department would be better positioned to meet their continuity of reporting needs," the auditors said.
GAO issued two recommendations to the Veterans Affairs secretary: To establish and use performance measures and goals to ensure the quality of migrated data, and to use a stakeholder register to "identify and engage all relevant" personnel. VA concurred with both recommendations.