Why the Navy Is Pivoting to Implement Enterprisewide IT Services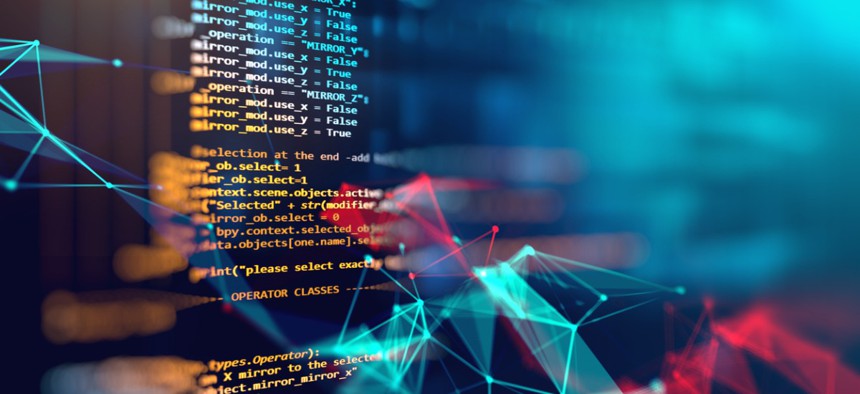 An official provided details about the military branch's plan to completely reshape its technology approach.
Days after the Navy articulated strategic intent to dramatically transform how it buys, builds and uses information technology services, a department official shed some light on this fresh modernization effort.
"As the [Navy] continues to modernize, innovate, and defend, it has become obvious that many teams need to solve the same or similar problems, and are doing so in the same way," Lt.  Andrew Bertucci, who serves as a public affairs officer in the Office of Information, told Nextgov. "An example is in the area of DevSecOps, where there are many common needs, particularly on the development and security sides."  
When it comes to such initiatives, according to Bertucci, "enterprise services are rarely the end product—but they enable teams to move more quickly, spend less money recreating a solution that might already exist, and allow them to focus on the unique problem that they need to solve." 
For that and other reasons, the Navy's formal enterprise aims are ultimately meant to help enable the department to seamlessly operate across multiple networks, security domains, systems or organizational units and move away from implementing duplicate capabilities. 
"We want to identify common solutions for common problems. When there are different problems, either the enterprise service may need to be modified to accommodate it, or the enterprise service may not be appropriate to that use case," Bertucci explained. "Enterprise services does not mean 'lowest common denominator' or 'one size fits all.' It means 'build once, use often.'"
Officials involved in this work are pinpointing early use cases they'll pursue, including ones around cloud platform services and identity, credential and access management. 
In the memo announcing it all earlier this month, the Navy's chief technology officer was directed to stand and steer a forum within 60 days that would define policies, roles and processes necessary to identify and adopt departmentwide IT services.
Beyond the 60-day timeframe, "that forum will establish and conduct the processes and standards for the vetting, approval, adoption, and retirement of enterprise services," Bertucci said.