Survey: Nearly 80% of Feds, D.C. Employees Believe Productivity Increased With Telework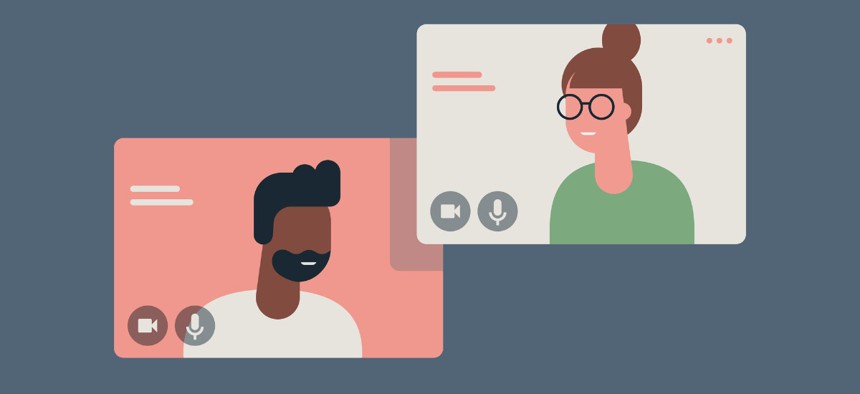 The American Federation of Government Employees survey comes as agency heads decide how to operate in the waning months of a pandemic. 
Almost four in five federal employees and Washington, D.C. government workers say they've been more productive while teleworking during the coronavirus pandemic, according to a survey released this week by the American Federation of Government Employees.
The survey, conducted by AFGE, a federal employee union representing 700,000 federal and Washington, D.C. employees, found that 62% of respondents said their productivity increased "a lot" during the pandemic, while 17% said productivity increased "a little." Another 17% said their productivity didn't change, while only 4% said productivity declined.
"Our survey shows that the federal and D.C. government employees we represent were more productive during the pandemic, even though the majority were working from home for the first time," AFGE National President Everett Kelley said in a statement.
The survey was conducted from May 12 through May 20 and featured more than 3,500 responses from a variety of employees the union represents, including the Veterans Affairs, Defense, Labor and Homeland Security departments and the Social Security Administration.
The survey comes as agency heads decide how to operate in the waning months of a pandemic that shuttered many federal offices for more than a year, displacing hundreds of thousands of federal employees and contractors. Some lawmakers, including Sen. Josh Hawley, R-Mo., and Jody Hice, R-Ga., have authored letters asking federal employees to return to in-person work as soon as possible.
The survey suggests federal employees would prefer a more flexible future work environment. Nearly 8 in 10 respondents—77%—said they would like to continue teleworking at their current level, while 19% said they wanted to increase the number of days they work from home. Of those who favored increased telework, 40% preferred to telework full-time, while 30% said they'd prefer to telework three days per week.
"Employees who are teleworking at least part of the workweek say they perform their jobs more effectively and have a better balance between work and home life, while also saving time and money by not commuting," Kelley said. "The results of this survey will guide our conversations with agencies as they evaluate current and future telework arrangements for a post-pandemic environment."