Pentagon Hints It Could Abandon the JEDI Cloud Effort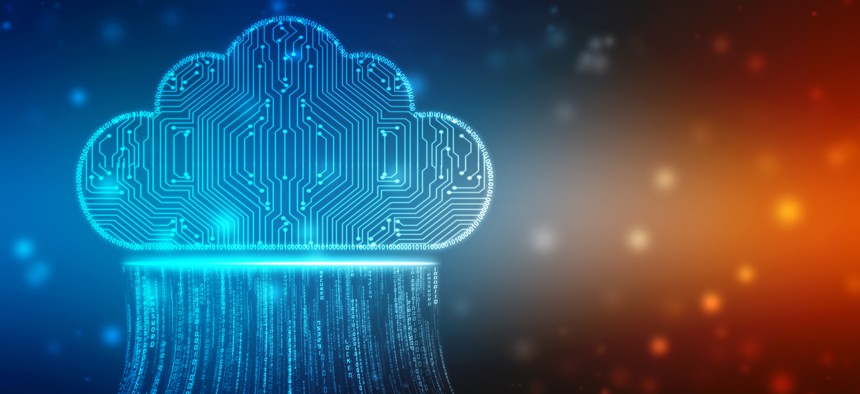 The Defense Department may not continue with the embattled Joint Enterprise Defense Infrastructure cloud contract if a federal judge does not dismiss charges of improper political influence in Amazon Web Services' protest, according to a document sent to Congress. 
The department expects a ruling soon regarding a specific AWS allegation that government officials, including former President Donald Trump, improperly influenced the outcome of the JEDI cloud competition, according to the information paper sent Jan. 28.
In the document, the department argues that it still urgently needs an enterprise cloud to meet mission needs but it is willing to look at other options if the court battle continues. DOD originally selected Microsoft for the $10 billion contract in October 2019, but work halted when AWS challenged certain evaluation criteria. DOD awarded JEDI to Microsoft a second time in September and AWS renewed its protest. 
Regardless of whether the court decides to grant or deny "in the coming weeks" the Pentagon's motion to dismiss part of the AWS improper influence allegation, JEDI litigation will move ahead, according to the memo. The ideal outcome for DOD would be a court decision to grant the motion, though three other AWS complaints would still have to be addressed and the memo states the judge may take "four to five months" to render a final ruling.  
Should the court deny DOD's motion to dismiss, the JEDI contract could be delayed significantly longer. More motions, like a motion for discovery, which could include requests to depose current and former White House and DOD officials, could go ahead. 
"These motions will be complex and elongate the timeline significantly," the information paper reads. "The prospect of such a lengthy litigation process might bring the future of the JEDI Cloud procurement into question."
DOD reiterated its need for an enterprise commercial cloud solution capable of supporting all levels of classification and "extending from the homefront to the tactical edge, at scale," in the paper.  
"We remain fully committed to meeting this requirement—we hope through JEDI—but this requirement transcends any one procurement, and we will be prepared to ensure it is met one way or another," John Sherman, Acting DOD chief information officer, told Nextgov in an email, echoing statements in the informational document.