Pentagon Extends Work From Home Flexibility for Civilian Employees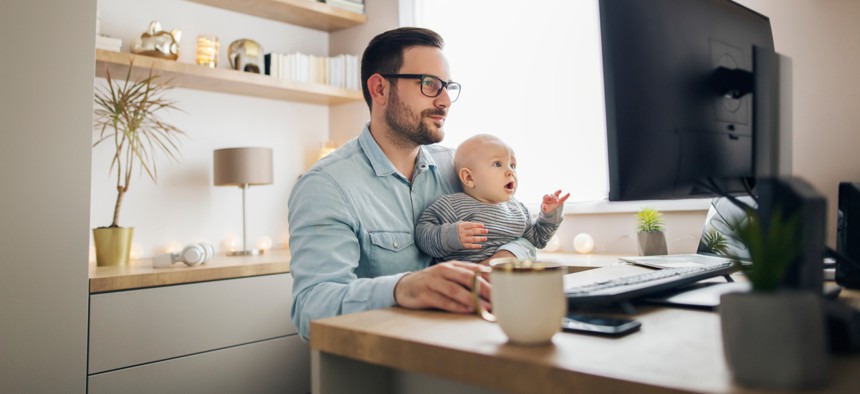 The Defense Department is extending certain flexibilities related to telework through June 2021, according to an agency memorandum. 
DOD components may allow civilian employees to telework during the ongoing public health crisis caused by the COVID-19 pandemic even if a child or any other dependent is at home, according to a memo released Friday. 
This exception was originally issued March 8, and it would have expired at the end of this month without the extension. The memo stipulates employees must still track all their work and nonwork hours, and take leave when necessary to cover time spent providing care or supervision to dependents at home. 
The Pentagon pivoted to support mass telework as the severity of the pandemic became clear in the spring. DOD quickly rolled out tools such as the Commercial Virtual Remote, or CVR, environment to enable mass telework. CVR allows Pentagon employees to collaborate using Microsoft's Teams tool. 
John Sherman, DOD's principal deputy chief information officer, said in October CVR will be used through June 2021 as well. After that, the department plans to introduce a new solution capable of operating at a higher technology readiness level to enable long-term telework. The new solution will be based on Microsoft Office 365. 
In July, Lisa Hershman, DOD's chief management officer, said during the coronavirus pandemic DOD "shattered the myth" that the agency couldn't function in a mass telework situation.