VA Takes Important Step in Prep for New Health Records Launch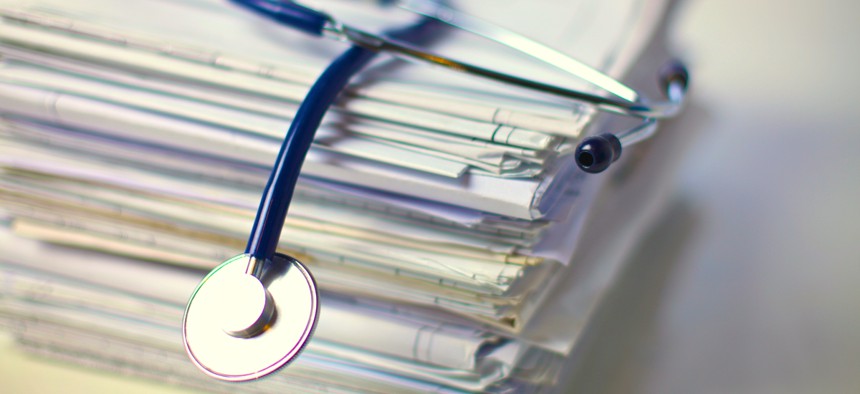 The Veterans Affairs Department successfully transferred data of thousands of patients to its new electronic health records system.
The Veterans Affairs Department announced Thursday the successful migration of clinical and demographic data for 88,000 veterans to its new electronic health records system.
The migration, which took place Oct. 1 at Mann-Grandstaff VA Medical Center in Spokane, Washington, was a primer for the new health system's launch in the Pacific Northwest, slated for Oct. 24.
"Giving our VA clinicians quick, secure access to patient data means we are making progress to improve Veteran safety and health outcomes," VA Secretary Robert Wilkie said in a statement. "Moving and organizing the data ensures Veteran information is readily available for clinicians at Mann-Grandstaff as part of this historic modernization program."
The patient data transfer is the latest step in VA's journey to modernize its electronic health records system, beginning with a $10 billion contract to Cerner in 2018. VA initially targeted a go-live date of March 28 for its Pacific Northwest system, but in February, officials warned Congress that training issues mandated a launch delay. Then the COVID-19 pandemic forced VA to focus on health care operations to meet increased demands in patient care. In August, VA reset its go-live date to Oct. 24, and plans a second large-scale rollout of the electronic health records system by spring 2021.
The system aims to provide VA clinicians and administrative staff with simplified access to veterans health care records, and is billed to be interoperable with the Pentagon's new electronic health records system, which is also in development.