Preliminary FITARA Scores Look Good, Lawmaker Says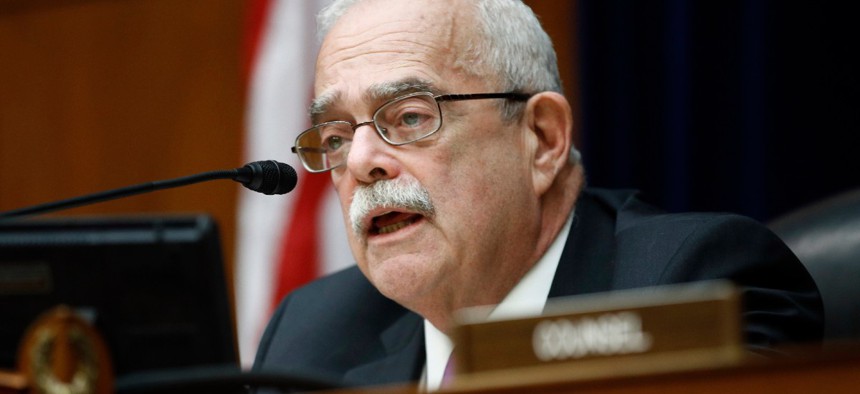 FITARA scores are not finalized but Rep. Gerry Connolly says no agency will receive a D or an F on upcoming scorecard.
Grades are still being finalized but it looks like no agency will receive a D or F grade in next week's FITARA Scorecard, Rep. Gerry Connolloy, D-Va., said Monday.
Connolly, speaking at a House Oversight Subcommittee on Government Operations hearing, said that the scorecard grades show the federal government has been making real progress on information technology modernization since the implementation of the Federal Information Technology Acquisition Reform Act in 2015. On the first IT scorecard, only two agencies received B grades. 
The scores for the 24 graded agencies will be finalized tomorrow after a meeting with the Government Accountability Office, Jamie Smith, Connolly's communications director, told Nextgov. The biannual FITARA scorecard hearing will take place July 30. 
But legacy IT systems still need updating, Connolly said, and that's why his subcommittee held the hearing on modernization Monday afternoon. The hearing came days after the House Budget committee held its own hearing on the same topic. 
Both committees addressed how the coronavirus pandemic underscores the need for modernization, and in particular, the need for the federal government to consider updated information technology as essential for serving the needs of the American people rather than as a wishlist item. 
Witnesses and subcommittee lawmakers called for updates to FITARA, the Federal Information Security Management Act and the Technology Modernization Fund, and many were quick to point out that industry advancements have far outpaced updates to the laws that direct how the government manages IT upgrades. 
Project management, in particular, could improve if government agencies mimicked industry best practices, Matthew Cornelius, executive director at the Alliance for Digital Innovation, said in response to a question from Rep. Ralph Norman,. R-S.C.  
Cornelius, who previously worked as a senior technology and cybersecurity adviser for the Office of Management and Budget, said he learned that a lot of project management is outsourced to the vendors who are building the technology. Those vendors, he said, often will often manage the project and any updates it requires on top of building the technology as long as that technology is in use.  
"That is certainly a way of doing business but I don't think that is the most effective," Cornelius said. "I don't think anyone in the private sector would do it that way." 
Culture across the federal workforce needs to change, Cornelius said, to reflect the fact that understanding how to manage technology projects is critical to executing day-to-day government operations. 
"The workforce needs to be well-trained and well-equipped to know how to actually manage projects," Cornelius said. "Just like IT, just like finance, just like [human resources], acquisition, they're not just the other person's job that you work with that are in an office, they're part of how you go about … executing your mission."