Pentagon Attorneys Say Amazon Wants 'Do-Over' in JEDI Bid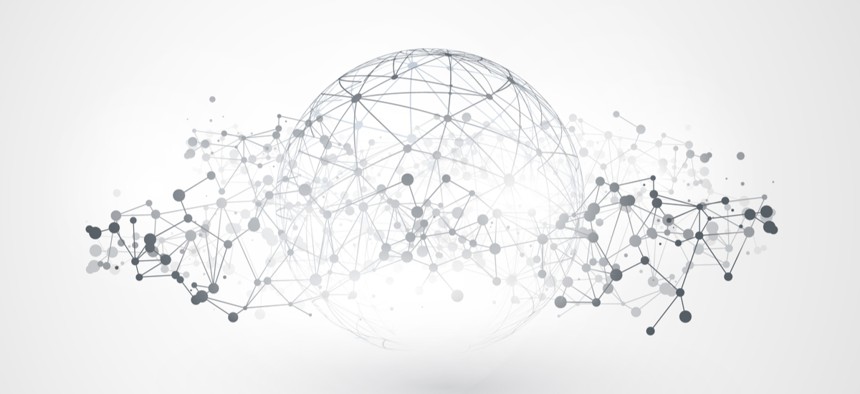 The Defense Department defended its request for a four-month remand while it addresses issues raised by Amazon's lawsuit over the multibillion-dollar cloud contract.
The Defense Department urged a federal judge to grant its motion—filed in March— for a 120-day remand to reconsider the evaluation for its Joint Enterprise Defense Infrastructure contract.
In a legal filing April 3, Justice Department attorneys representing the Pentagon said Amazon Web Services seeks a "do-over" of the JEDI contract Microsoft ultimately won in October.
In late March, AWS—which is protesting the JEDI cloud contract award—asked Judge Patricia Campbell-Smith to deny the Pentagon's motion for a four-month remand over its narrow focus, accusing the Pentagon of attempting to "gerrymander" revisions to the evaluation. AWS wants the Pentagon to address a host of potential evaluation flaws beyond the specific pricing scenario the department has agreed to correct.
In its April 3 filing, the Pentagon stated its proposed remand is "in good faith to reconsider its evaluation and source selection decisions."
"Our proposed remand treats both offerors equally and fairly, and is well-tailored to address the issues in this case while preserving the integrity of the competition that has already taken place," the Defense Department said in the filing.
The Pentagon added that its "proposed limitations" are necessary, providing AWS and Microsoft "with an equal chance to revise their proposals in a way that will eliminate any lack of clarity and allow offerors to put their best foot forward."
The filing is the latest in a back and forth between the two tech giants and the Pentagon over its JEDI contract, which could be worth up to $10 billion over the next 10 years if all options are exercised. Through it, officials hope to link together worldwide military systems at all classification levels from various military departments into a single, unified architecture.
As it stands, Campbell-Smith issued a temporary restraining order on the JEDI contract in February, indefinitely prohibiting any formative work between Microsoft and the Defense Department. In the coming weeks, Campbell-Smith is expected to determine whether to grant the Pentagon's proposed remand as requested. 
In a statement, Microsoft—which has intervened in the case—said through spokesperson Frank Shaw that "Amazon's endless challenges to DoD's decision show their disregard for what is best for US taxpayers, and demonstrates they are putting their own interests ahead of those of the warfighters who need new technology now." 
"Instead of focusing on the issues the court identified in the preliminary injunction, Amazon is working to re-open the entire bidding process so they can submit a new bid," Shaw said. "They are trying to do this because they didn't offer the best technology or the best value the first time. They bid high and lost, and now want a do-over."
In a statement, AWS reiterated its concern regarding the Defense Department's strategy to address issues it raised. 
"We're pleased to see the DoD recognize the need to take corrective action, but we're concerned that the proposed approach is not designed to provide a complete, fair, and effective re-evaluation," an Amazon spokesperson told Nextgov in a statement. "Instead of addressing the breadth of problems in its proposed corrective action, the DoD's proposal focuses only on providing Microsoft a do-over on its fatally flawed bid while preventing AWS from adjusting its own pricing in response to the DoD's new storage criteria. This attempt to gerrymander the corrective action without fixing all of the serious flaws pointed out in our complaint raises significant questions."
Editor's note: This story was updated to include comments from AWS and Microsoft.