Judge Grants Pentagon's Request for Corrective Action on JEDI Cloud Contract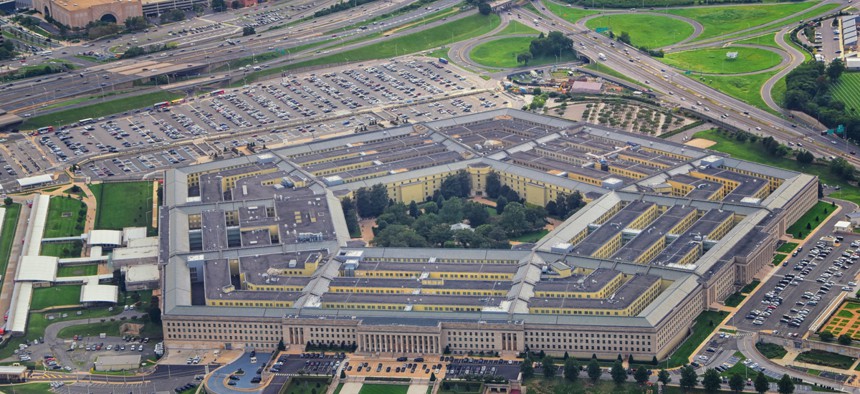 Federal Judge Patricia Campbell-Smith Friday granted the Defense Department's March request for a 120-day stay to take corrective action on parts of the Joint Enterprise Defense Infrastructure cloud contract, which it awarded to Microsoft in October.
Amazon Web Services, which protested the award, had asked the judge in previous motions to force the Pentagon to take more expansive correction action, accusing the government of attempting to "gerrymander" revisions to the procurement.
In the order, which is under seal, Campbell-Smith grants the Defense Department's motion for remand so that "it may reconsider the aspects of the procurement challenged in this protest action," though the 120-day remand could be lengthened or shortened upon motion and subsequent judge's decision.
"We are pleased with the court's decision to grant our motion for voluntary remand.  We will immediately execute the procedures outlined in the motion for voluntary remand, issuing a solicitation amendment to allow for limited proposal revisions and a reevaluation of the proposals. We remain focused on delivering this critical capability to warfighters as quickly and efficiently as possible," Pentagon spokesperson Lt. Col. Robert Carver said in a statement. 
The decision comes one day after a Pentagon Inspector General report could not rule out whether White House influence affected the award of the Pentagon's multibillion-dollar JEDI contract. The 300-page audit, which made no ruling regarding the federal lawsuit, indicated several high-profile Defense officials were not interviewed by the IG regarding their communications with the White House because they asserted a "presidential communications privilege."  
The audit also favorably reviewed the Pentagon's decision to issue the contract to a single company, its requirements and the source selection process.