COVID-19 Forces a New Approach to Public Health Communications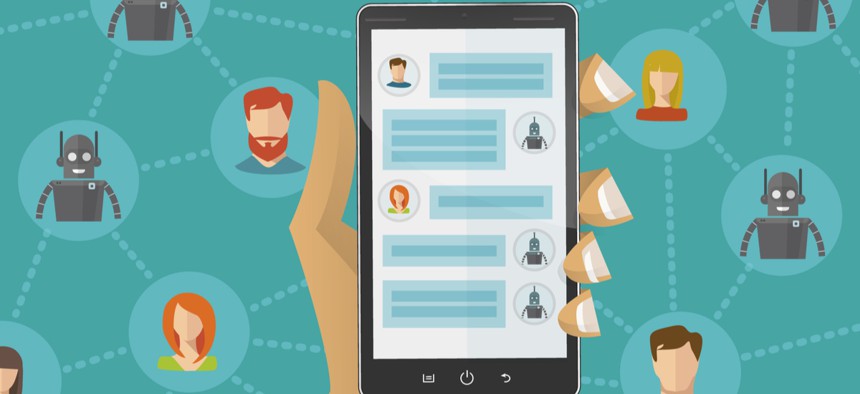 No one likes to wait for answers to questions regarding health issues, especially when there is a lot of uncertainty and conflicting information.
Communications are critical to how agencies provide public health information, keep constituents up to date on continually evolving situations, and provide quality citizen services.
At Twilio, we believe one of the best things we can do as part of the global government technology community to help stop the spread of COVID-19 is to share best practices on how to deliver these critical messages.
From our experiences, here are four areas where public services can apply communications to improve their COVID-19 response initiatives:
1. Reduce public health hotline backlogs and wait times.
No one likes to wait for answers to questions regarding health issues, especially when there is a lot of uncertainty and conflicting information. The most efficient organizations use interactive voice response (IVR), chatbots, and artificial intelligence to understand if an inbound request should receive an automated response.
Deploying automated chatbots and other self-service capabilities to share public service information and answer frequently asked questions will put the right information in the hands of citizens faster and more efficiently, while freeing specialists to tackle the complex requests only they can handle. That means faster service for everyone.
2. Combat misinformation about the virus with proactive alerts.
The World Health Organization has referred to the harmful spread of misinformation about the virus as an "infodemic." All you have to do is look to your local grocery store pantry aisle or review local event cancellations to see that people are concerned about COVID-19, stemming from uncertainty about which information to believe.
Proactive SMS, voice and email notifications enable organizations to keep citizens up to date on the latest information based on trusted sources of public health and cut through the fog of unfiltered social media speculation.
3. Reach more people in affected areas with preferred communication channels.
Effective containment of the virus is largely dependent on providing everyone in Coronavirus-affected areas with trusted information to protect themselves and their families. This requires delivering your message over channels preferred by end-users in need of assistance.
For instance, some users prefer using SMS while others prefer email, making phone calls, engaging in video consultations, or conversing with automated chatbots. Often, the urgency of the situation dictates how a person would like to be engaged. While many organizations offer phone systems, adding video, SMS and chat options can make your service more accessible to more people.
4. Automate patient appointment reminders and scheduling.
If you are treating people who need assistance, you likely incur a large operational burden managing their appointments. One of the most effective ways we've seen public and health organizations use technology to lower operational expenses is by automating this process. 
You can set up reminders via email, text, and/or voice to reduce no shows and ensure that appointment slots which are canceled can be offered to others. Many organizations also offer a text-in option to schedule appointments in the first place. 
Protecting Patient Information
Before applying these best practices and architecting solutions, please note that communication workflows containing protected health information, or PHI, are regulated under the Health Insurance Portability and Accountability, or HIPAA, Act. 
For instance, a discussion about a patient's symptoms with their care provider would include PHI. A notification of best practices or public service announcements around washing hands and not touching your face would not include PHI. To ensure PHI is secure, some organizations use notifications without any PHI to link patients to a secure HIPAA compliant portal where they can access protected information.
Coming Together to Help
Providing more accessible, proactive communications options isn't just the right thing to do—industry trends indicate that these practices are making their way into the mainstream.
Congressional legislation including the 21st Century IDEA Act and the Connected Government Act set a baseline approach for modernizing communications by encouraging increased mobile access to contact centers and the digitization of customer service in public services. In addition, cross-agency teams like GSA's Centers of Excellence for Customer Experience and Contact Center Modernization, and the U.S. Digital Service, provide support to execute on these new technology initiatives. 
It's clear that the dynamic nature of the COVID-19 pandemic demands a more advanced approach to communications. A single mode of communication cannot be relied upon as an effective means to reach the broader populace. A combined approach with the widest variety of means is needed to ensure that largest number of people receive information to keep them safe. Agencies and organizations that start applying these early lessons learned from COVID-19 will be in an even stronger position to serve their constituencies amidst future mass emergency situations.
Justin Herman is global head of public sector for Twilio and former Emerging Citizen Technology lead for the General Services Administration.