VA's Electronic Health Records System Won't Make Its First Go-Live Deadline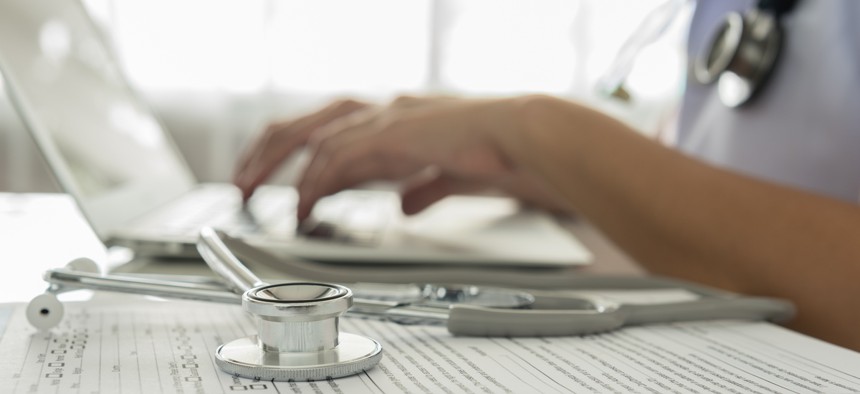 Training was supposed to start this week ahead of deployment in March, but Veterans Affairs officials said that timeline has been pushed out.
The Veterans Affairs Department's move to adopt a commercial electronic health records system has hit its first major roadblock: deploying in the real world.
The Cerner Millennial system—chosen in 2018 to ensure interoperability with the Defense Department's MHS Genesis system, of which Cerner is a component—was meant to go live at its first installation in March at the Mann-Grandstaff VA Medical Center in Spokane, Washington. However, on Monday, VA leadership said that deployment will be delayed, including end-user training that was set to commence this week.
A VA spokesperson told Nextgov the system is "75-80% complete" but not ready for a full deployment.
"After rigorous testing of our new EHR, the department will need more time to complete the system build and ensure clinicians and other users are properly trained on it," they said Tuesday. VA leadership is "proceeding deliberately and thoughtfully to adhere to the project's ten-year timeline, which calls for a rolling implementation schedule through 2027," they added.
The VA spokesperson told Nextgov a revised go-live schedule will be issued in the coming weeks. Staffers for the House Committee on Veterans Affairs said VA has indicated the new timeline will push training and deployment out by weeks, but not months.
The House Veterans Affairs Subcommittee on Technology Modernization put out a statement confirming the delay and announcing plans to hold a hearing with top VA officials to discuss changes to the schedule.
In his conversation with the subcommittee, VA Secretary Robert Wilkie noted the removal last week of his deputy, James Byrne, who was fired due to a "lack of confidence." Since Byrne's firing, Wilkie said he's begun a "deep dive" into the EHR rollout and opted to delay the rollout at Mann-Grandstaff after discussions with hospital staff.
"While I respect the need to make this tough decision, I want to be sure that we have key action items and schedules to address these issues and roll out the EHRM without harming our veterans," Subcommittee Chair Susie Lee, D-Nev., said in the statement.
House staffers noted the announcement was a surprise for lawmakers, who had not been told of potential delays during meetings with VA officials in mid-January or by Cerner officials in a meeting on Feb. 6.
"VA should take the time it needs to get this $16 billion implementation right, but it needs to be transparent with Congress," House Veterans Affairs Committee Chair Mark Takano, D-Calif., said. "We are all charged to work on behalf of our nation's veterans—a short term delay is far better than rushing through a critical EHR transition that will strongly impact veterans' lives."