Procurement Reporting Tool Is Moving to SAM But FPDS.gov Isn't Going Anywhere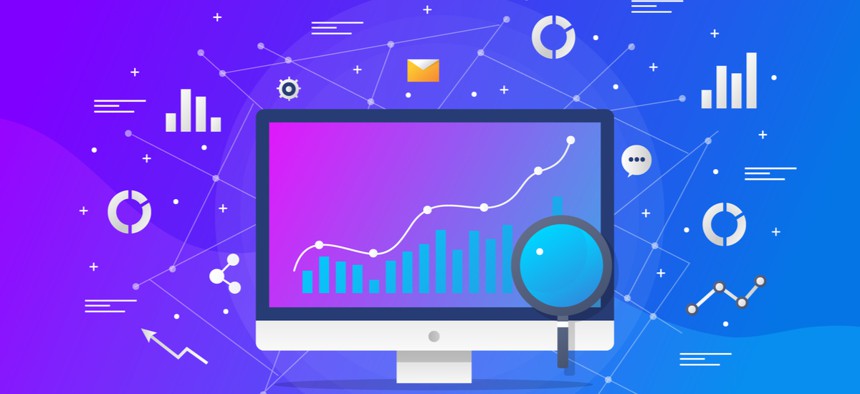 As the General Services Administration continues to develop a one-stop website for all federal contracting at beta.SAM.gov, the main reporting functions of the Federal Procurement Data System, or FPDS, will be added to the site in March. However, the current FPDS website, fpds.gov, isn't going anywhere any time soon and is slated for an upgrade.
Several procurement websites and apps have already been migrated to beta.SAM.gov, including Wage Determination Online, or WDOL, the Catalog of Federal Domestic Assistance, or CFDA, and the government's main contract opportunities site Federal Business Opportunities, better known as FedBizOpps or FBO.
FPDS is next on deck, with the four main reporting functions—administrative, static, standard and ad hoc—prepped to migrate to SAM by March 16. But for the time being, fpds.gov will remain.
"All other functions—search, agency contract award data entry, data extracts—will remain at fpds.gov as the site is not retiring at this time," a GSA spokesperson told Nextgov.
That said, users will no longer be able to run any reports on fpds.gov.
"After March 16, 2020, all reporting functions that used to be available at FPDS will be available in the Data Bank at beta.SAM.gov only," the spokesperson confirmed. "There will be no more reporting functions available at FPDS after the transition."
GSA does not plan on changing most of the reporting functions moving over to Data Bank, though the ad hoc reports will get a number of improvements, including an increase in the number of rows per report, the number of years that can be searched simultaneously, and additional data fields and filters. The new site will also have a report builder wizard to walk users through the new process.
"The previous report software was outdated and required upgrading," the spokesperson said. "Due to the architecture of FPDS, we were able to upgrade the report section separately from the balance of FPDS. The new tool, MicroStrategy, provides powerful report functionalities for users, as well as some additional features."
While only the reporting function is moving to SAM at this time, the GSA spokesperson said the FPDS system will be retired and the remaining functions will be transitioned into beta.SAM.gov "eventually." There is no timeline for that full transition as of yet.
In fact, the Treasury Department is working on a contract for a small business to assure the quality of FDPS data using automated tools.
"The Department of the Treasury's Office of the Procurement Executive seeks to acquire a tool to monitor, report and continuously improve the quality its data in the Federal Procurement Data System-Next Generation, automate end-to-end support for annual verification and validation of FPDS-NG, automate reporting of metrics in its ProcureSTAT program and facilitate acquisition planning through automated reporting of expiring contracts," according to a sources sought notice posted on GSA eBuy and provided to Nextgov by market intelligence firm The Pulse of GovCon.
The result should be a "customized website" through which up to 750 Treasury users are able to run reports validating FPDS data and creating customizable dashboards to visualize and share the results.
The solicitation includes a host of deliverables, including automated alerts, user training and extended technical support.
According to the solicitation, the contract is expected to start on March 27 and run for one year, with four one-year add-on options.
Treasury officials did not respond to requests for comment on the migration or solicitation.
Editor's Note: This story has been updated to clarify management of the FPDS website.