Lawmakers Introduce Bill to Map Correlation Between Maternal Mortality and the Digital Divide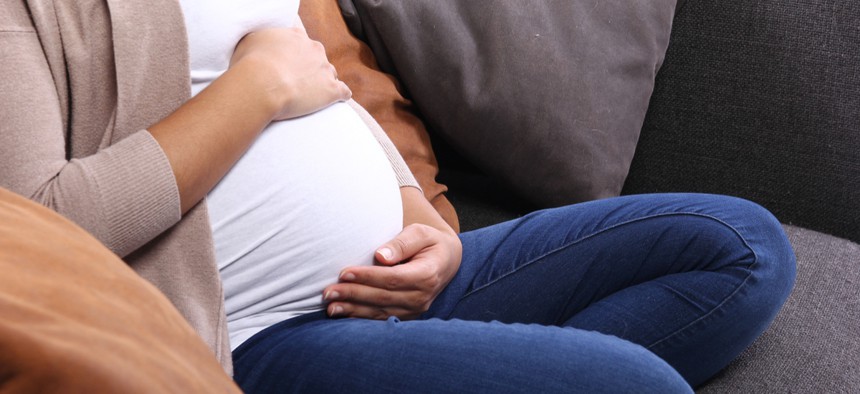 The bipartisan, bicameral legislation would add a maternal mortality overlay to connectivity maps produced by the FCC.
Lawmakers in the House and Senate have introduced bills to study the correlation between maternal mortality—mothers that die due to complications from pregnancy, including up to one year after giving birth—and a lack of high-speed, broadband internet.
The Data Mapping to Save Moms' Lives Act was introduced Jan. 7 in the Senate by Sens. Jacky Rosen, D-Nev., Deb Fischer, R-Neb., Todd Young, R-Ind., and Brian Schatz, D-Hawaii. An identical companion bill was introduced Jan. 16 in the House by Reps. G. K. Butterfield, D-N.C., Robin Kelly, D-Ill., Greg Gianforte, R-Mont., Lisa Blunt Rochester, D-Del., and Susan Brooks, R-Ind.
Under the legislation, the Federal Communications Commission would be required to include "data on maternal health outcomes" in the agency's Mapping Broadband Health in America program. The tool—in place since 2017—collects health data for a range of issues and overlays that information on maps showing connectivity and broadband access across the country.
"The resulting maps can be used by both public and private sectors, and local communities, to identify opportunities and gaps in connectivity and care," according to the project website. The latest law would require FCC to include maternal mortality in those datasets.
"Doing so will aid us in allocating broadband resources in a way that most effectively benefits our nation's mothers," Butterfield said in a statement. "Across the country, advances in telehealth are showing promising results in patient outcomes and the expansion of these efforts will be an important first step in addressing the maternal health crisis. We can and must do better."
Despite being, arguably, the most developed country in the world, the United States is going backward when it comes to ensuring mothers can safely deliver newborns into the world without losing their lives in the process.
Half a million women die worldwide annually due to complications from pregnancy, according to the United Nations Educational, Scientific and Cultural Organization, or UNESCO. The vast majority of these are in developing countries, though maternal mortality rates in the U.S. have been moving in the wrong direction.
According to the Centers for Disease Control, 16.9 expectant mothers died due to pregnancy-related issues out of every 100,000 live births in the U.S. in 2016. While that is slightly down from the peak of 18 deaths for every 100,000 live births in 2014, it is still well above data maintained by the CDC since 1987, when the death rate was only 7.2 for every 100,000 births.
"Even more tragically, it's estimated that more than half of these deaths are entirely preventable," Kelly said. "This legislation will give Congress a clearer picture of the crisis and means to ensure healthy moms, babies and families. By understanding the linkage between limited access to information and higher rates of maternal deaths, we can develop and implement creative and workable solutions that save lives."
Worldwide, UNESCO reports increased access to high-speed internet is having positive effects.
"In what has been called the 'killer app' for broadband, high-speed internet permits the practice of telemedicine—specialist support, monitoring and diagnosis at a distance—that could transform health care in remote areas and help combat the scarcity of skilled health personnel," according to a study from the UNESCO and International Telecommunication Union's Broadband Commission for Sustainable Development.
The study cites a program in the African country of Rwanda, which in 2009 cut the total number of maternal deaths from 2,875 to 224.
"Innovations in [information and communications technology] and the countrywide roll-out of broadband services are allowing us to deliver better care to rural areas and train our health workers," Rwanda Health Minister Richard Sezibera said in the report.
"It is unacceptable that we have allowed maternal mortality to become a national crisis," Rochester said. "For many in rural communities, telehealth technologies enable pregnant women to access medical services. But, to effectively deploy 21st Century resources, the nation must first identify which communities lack adequate internet access and have high mortality rates."