Microsoft Gets Temporary Authority to Host Secret Classified Defense Data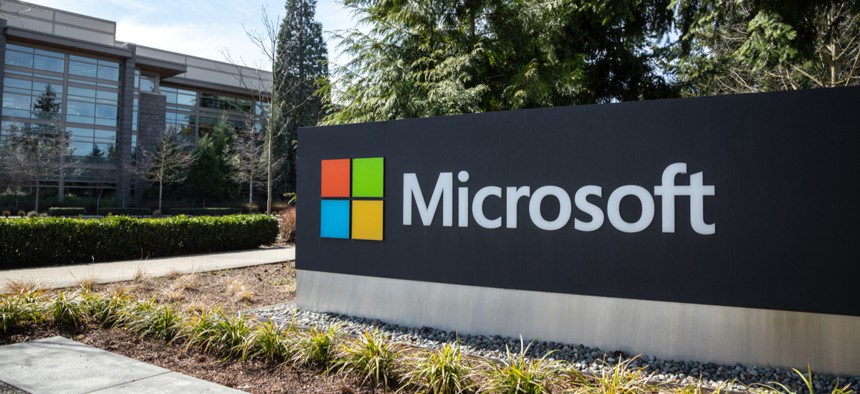 Microsoft's cloud platform, Azure, received an important—albeit temporary—accreditation from the Defense Department this week that allows the tech giant's cloud to host data classified as secret for the next 90 days.
According to Defense Departmen spokesman Christopher Sherwood, the Defense Information Systems Agency granted Microsoft Azure a three-month provisional authorization to operate its infrastructure-as-a-service offering at Impact Level 6.
"On December 12, the Defense Information Systems Agency granted a three-month provisional authorization to Microsoft Azure to operate its Infrastructure as a Service at an Impact Level 6.  The three-month period will be available for pilot projects to ensure policies, processes, and procedures are developed and tested before a longer [provisional authority] will be considered," Sherwood told Nextgov.
With the temporary provisional authority, Microsoft joins Amazon Web Services as the only other cloud service provider cleared to host the government's secret classified data. Amazon Web Services also holds a higher accreditation to host top secret classified data. Both companies submitted bids for the Defense Department's Joint Enterprise Defense Infrastructure cloud contract, with Microsoft snagging the award—potentially worth billions of dollars if all options are exercised—in October.
Amazon Web Services protested the Pentagon's JEDI award in the U.S. Court of Federal Claims, alleging among other things that its cloud offering was superior because it already held IL6 and top secret accreditations while Microsoft's didn't. Per JEDI procurement documents, Microsoft will have 180 days from the JEDI award to achieve IL6 accreditation and 270 days to achieve the top secret designation.    
Sherwood told Nextgov Microsoft's provisional authority "is wholly separate from" the JEDI contract. Nonetheless, the provisional authority represents an increased ability for Microsoft to experiment with its Azure IaaS offering while the court case plays out. Though Microsoft officials met with Defense Department personnel to begin preparation for JEDI, the Defense Department has agreed not to begin substantial JEDI work until at least mid-February.  
"We are continuing to work with the Department of Defense and have reached another key milestone enabling us to onboard customers to Azure Government Secret," a Microsoft spokesperson told Nextgov.