NASA's Moon Plans Rely Heavily on Mobile Tech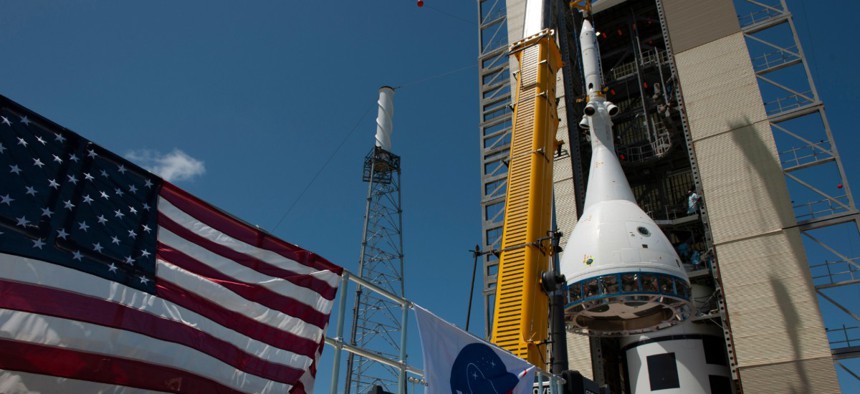 Mobility is a key enabler to NASA's mission and insiders look to it as a top priority as they prepare to get boots back on the moon, the agency's Chief Information Officer Renee Wynn said. 
"Mobility—and I cannot stress this enough—it really matters," Wynn said Tuesday at a summit hosted by the Advanced Technology Academic Research Center. "The point of all this is to access data when you need it, where you are and that's what we have to think about with our astronauts, where they are landing and in their space exploration."
Wynn explained lunar exploration and the complex communications it requires rely on mobility—it's not just Earth-based humans using smartphones. The agency implements mobile technology to boost data-sharing between Earth and outer space. 
"We are all-mobile when we are out there," Wynn said.
NASA separates its focus on mobility into four categories: mobile security, acquisition, 5G mobile network infrastructure and mission enablement. 
Mobile security, whenever possible, is something that should be baked into every system as early as possible, Wynn said. The agency has been working to set up a more robust cybersecurity program, including establishing new engineering capabilities to enhance the protection of secure satellites and rockets that are already in use. 
"Security has to go from the beginning. We didn't do that when we invented the internet. And we are all paying the price now," she said. "I've paid it many times. I think if I show up to China, I'll be greeted there as happily as I'd be greeted here."
In terms of acquisition, Wynn said the agency is placing a sharp focus on supply chain risk management. It's imperative that officials learn where all their data will be moved or used, and NASA must ensure that it's only purchasing the most secure hardware and software. 
She added that the agency is working fervently to modernize and improve the security of its infrastructure, not only to meet today's needs but to anticipate what tomorrow will bring. When introducing new complex systems, officials must always consider how they'll work from an office, or mobile, all at the same time.
"So infrastructure is key to it, or you cannot get the data you need without doing a set of gymnastics," she said. 
Finally, the CIO added that mission enablement is heavy on officials' minds. Increased but secure mobility allows NASA to reach what the agency strives to achieve. 
"It's our vision, it's what we need to do and it's also what we have to deliver in a tactical environment, not just a strategic one," she said.