Defense Department Inspector General Clarifies JEDI Involvement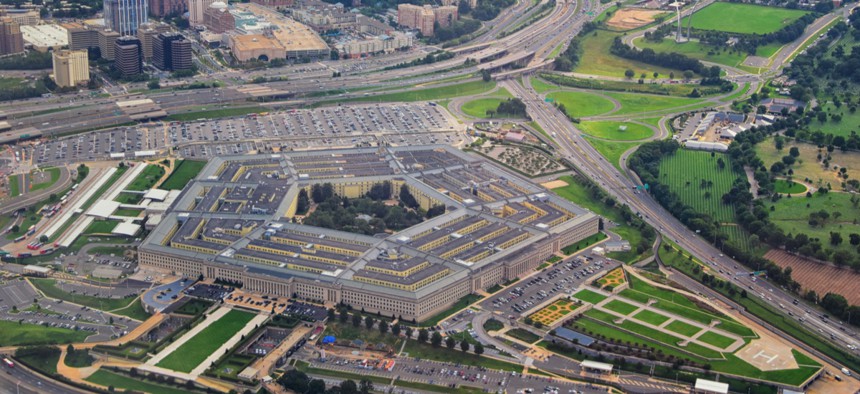 The Defense Department Inspector General's office sought to clear up confusion regarding its review of the Joint Enterprise Defense Infrastructure contract Tuesday, offering reporters a public statement days after Defense officials referenced the IG in statements to the press.
The IG is reviewing complaints about JEDI from multiple sources, including a referral months ago from the Defense Department.
"The DoD OIG has assembled a multidisciplinary team of auditors, investigators, and attorneys to review matters related to the Joint Enterprise Defense Infrastructure Cloud program that were referred to us by members of Congress and through the DoD Hotline," said Dwrena Allen, spokesperson for the Defense Department OIG. "We are reviewing the DoD's handing of the JEDI cloud acquisition, including the development of requirements and the request for proposal process. In addition, we are investigating whether current or former DoD officials committed misconduct relating to the JEDI acquisition, such as whether any had any conflicts of interest related to their involvement in the acquisition process."
Allen added that the team is "making substantial progress," and that OIG will complete its review "as expeditiously as possible." Allen said the OIG will write a report regarding its findings, and notify Defense Secretary Mark Esper and Congress upon its completion, though she did not specify how long the review would take.
The OIG statement provides clarity following remarks on Aug. 9 by Pentagon Chief Information Officer Dana Deasy. Deasy told reporters that the Pentagon would not award JEDI—to either Microsoft or Amazon Web Services—until Defense Secretary Mark Esper reviewed the contract and until consulting with the Defense Department OIG.
On Aug. 1, Esper called for a review of JEDI, which, if all options were executed, could have a value of up to $10 billion over 10 years. In July, the controversial cloud contract attracted the attention of President Trump, who said he would "look into" it. Meanwhile, Defense officials have trumpeted the need for JEDI. The contract is not expected to be awarded until at least September.