Another Defense Agency Migrates Data to Amazon Cloud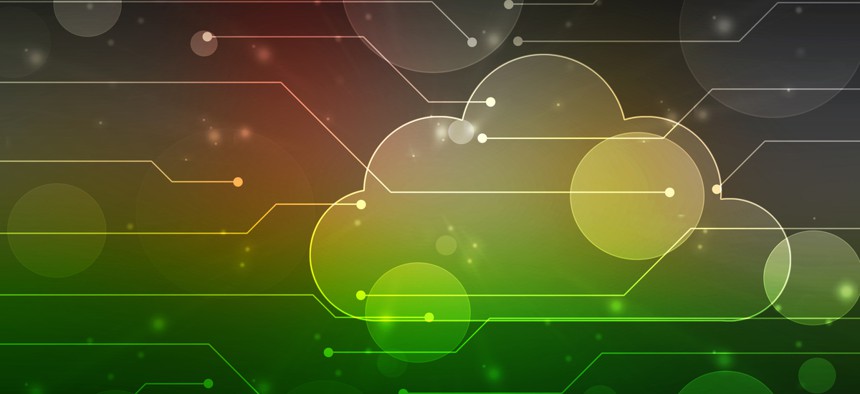 The Defense Health Agency joins a growing list of defense agencies moving their data to the commercial cloud.
The Defense Health Agency, which supports the delivery of health and medical services to millions of Army, Navy and Air Force personnel worldwide, is Amazon's newest cloud customer.
Amazon Web Services will now host DHA's Armed Forces Billing and Collection Utilization Solution in GovCloud U.S. West region, a cluster of data centers built specifically to host some of the government's most sensitive data.
DHA joins the Army, U.S. Transportation Command and other defense agencies moving increasingly large—and sometimes highly sensitive—data sets to commercial clouds.
The cloud migration, executed by Virginia-based defense and technology contractor General Dynamics Information Technology, marks the first time DHA has migrated an Impact Level 4 workload—which includes sensitive unclassified data—to AWS.
"GDIT has reached a significant milestone by successfully navigating DHA's workload to AWS GovCloud (US-West) Region," said vice president Kamal Narang, head of GDIT's Health Sector. "Our strong relationship with AWS and intimate knowledge of our customer's needs made this challenge a reality and will usher in a new era of cloud agility for DHA."
GDIT will continue its relationship with DHA following a $56 million, five-year task order awarded by the agency to operate and sustain the cloud-based Armed Forces Billing and Collection Utilization Solution.
The move to cloud reflects a growing trend within the Pentagon and across civilian agencies. Some analysts predict the Defense Department will spend as much as $2 billion in cloud-related services in the coming year. The Pentagon is also expected to award two cloud contracts—the Defense Enterprise Office Solutions and Joint Enterprise Defense Infrastructure contracts—potentially worth a total of $18 billion.