Judge Puts Hold on Lawsuit on Pentagon's JEDI Cloud Contract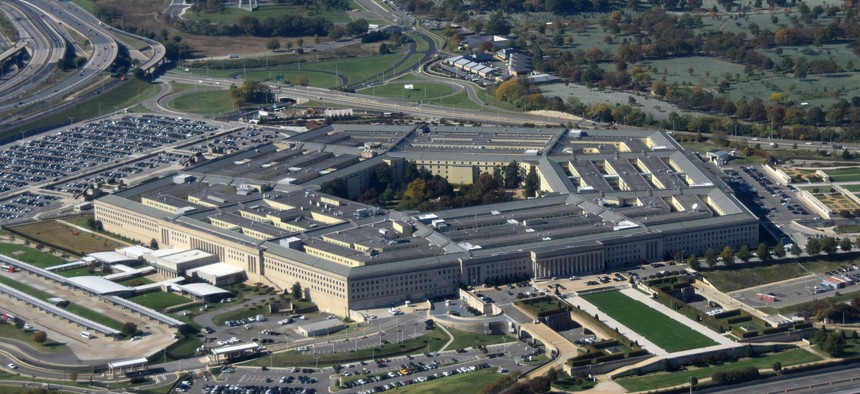 U.S. Court of Federal Claims Senior Judge Eric Bruggink ordered a stay on proceedings Tuesday in the legal battle between Oracle and the Pentagon over its $10 billion Joint Enterprise Defense Infrastructure cloud contract after new information regarding potential conflicts of interest surfaced.
The stay—requested by Pentagon lawyers and unopposed by Oracle and intervener Amazon Web Services—will be in effect while Defense Department reviews whether conflicts of interest "impacted the integrity" of the procurement, the order said.
"For good cause shown, the court grants the government's unopposed motion to stay this case while the Department of Defense reconsiders whether possible personal conflicts of interest impacted the integrity of the JEDI Cloud procurement," Bruggink said in the order. "The government is directed to file a status report within five days of a final decision by [the Defense Department]."
Defense Department spokeswoman Elissa Smith said the Pentagon's attorneys made the request for a stay after "new information not previously provided to DOD has emerged related to potential conflicts of interest."
"As a result of this new information, DOD is continuing to investigate these potential conflicts," Smith said.
The stay is the latest twist in the JEDI contract, has generated significant competition in public and private among industry titans. It aims to put a commercial company in charge of hosting and distributing mission-critical workloads and classified data to warfighters around the globe in a single cloud computing environment.
Among those companies disagreeing with the Pentagon's process for JEDI, Oracle filed its lawsuit in December alleging potential conflicts of interest between the Pentagon and AWS officials, and further took issue with the government's decision to issue JEDI to a single cloud service provider. The company made similar arguments in a bid protest the Government Accountability Office denied in November, one month after Oracle, AWS, IBM and Microsoft submitted bids for the contract.
Judge Bruggink's order suggests the Defense Department could thoroughly re-review whether two people Oracle alleges shaped the procurement in AWS' favor actually did so.
In its lawsuit, Oracle alleges AWS created a conflict of interest when it rehired employee Deap Ubhi in November 2017 after Ubhi spent close to two years working for the Pentagon—including on the JEDI contract—within its Defense Digital Service. Oracle alleges that Ubhi, who publicly described himself on Twitter as an "Amazonian" while still working for the Pentagon in January 2017, had significant influence in shaping the JEDI acquisition.
In legal filings, the Pentagon acknowledged Ubhi worked on the JEDI contract for seven weeks, but stated his role was limited and they key acquisitions decisions were made after Ubhi left. Ubhi recused himself from JEDI-related work in October 2017, one month before he was rehired at AWS, according to legal filings. The filings indicate the Pentagon called Oracle's allegations a "broad fishing expedition" and said its contracting officer found no conflicts of interest regarding Ubhi during her investigation.
The lawsuit also alleges that former deputy chief of staff to the defense secretary, Anthony DeMartino, had a conflict of interest because of worked for a consulting company that did work on behalf of AWS. The Pentagon pushed back against those allegations in legal filings, stating neither DeMartino nor Ubhi were in positions to steer the JEDI contract.
AWS and Oracle declined to comment on the stay order.