Congress Votes For Better Government Websites, Digital Services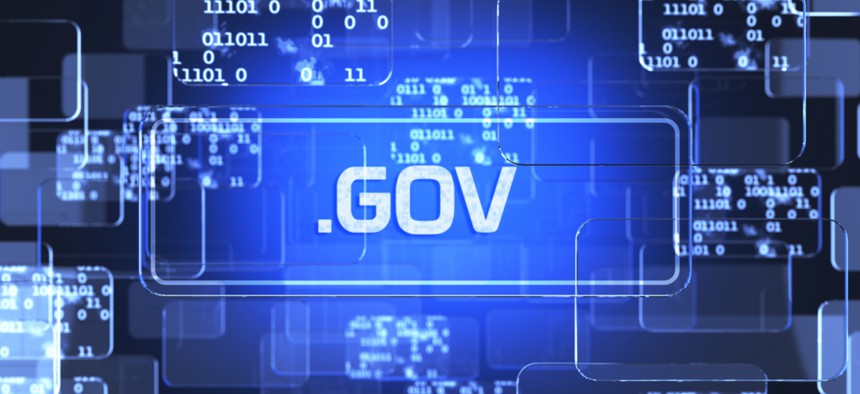 Federal agencies will soon be required by law to provide better digital experiences for citizens.
Wednesday, the Senate passed the 21st Century Integrated Digital Experience Act, or 21st Century IDEA, which sets minimum standards for accessibility, ease of use and security of government websites. The bill now heads to the president's desk to be signed into law.
The legislation gives agencies 180 days before all new websites or "digital services"—web-based form, app and the like—must meet eight specific criteria:
Be accessible to individuals with disabilities.
Have a consistent appearance.
Avoid overlapping with or duplicating any legacy websites and, if applicable, ensure that legacy websites are regularly reviewed, eliminated and consolidated.
Contain a search function that allows users to easily search content intended for public use.
Are provided through an industry standard secure connection.
Are designed around user needs with data-driven analysis influencing management and development decisions, using qualitative and quantitative data to determine user goals, needs and behaviors, and continually test the website or digital service to ensure that user needs are addressed.
Provide users of the new or redesigned website or digital service with the option for a more customized digital experience that allows users to complete digital transactions in an efficient and accurate manner.
Are fully functional and usable on common mobile devices.
All existing federal websites and apps will have one year to meet these standards, as well.
And Congress will be watching. The bill includes a provision requiring agencies to submit progress reports annually for the next five years.
The original version of the bill would also have required agencies to create a digital alternative to all in-person services within two years of enactment. The final versions of the House and Senate bills included watered-down language requiring agencies to review which in-person and paper-based services could be digitized, along with a rollout plan and budget request.
"The federal government is supposed to be in the business of serving the American people, and the 21st Century IDEA will allow us to do that in a more efficient and cost-effective way," bill cosponsor Rep. John Ratcliffe, R-Texas, told Nextgov, thanking his House cosponsor Rep. Ro Khanna, D-Calif., and Senate colleague Rob Portman, R-Ohio, for their efforts.
"The 21st Century IDEA will modernize, digitize and make our government more accessible and efficient by requiring options for digital forms and electronic signatures. This will save time and money for the taxpayer," Khanna said in a statement to Nextgov. "Many thanks to my partners across the aisle, Rep. Ratcliffe, Sen. Portman and Matt Lira, special assistant to the president for innovation policy and initiatives, and many others who worked to advance this bill."
The Senate version passed Wednesday under unanimous consent.