VA's $16 Billion E-Health Record Overhaul is Already $350 Million Over Budget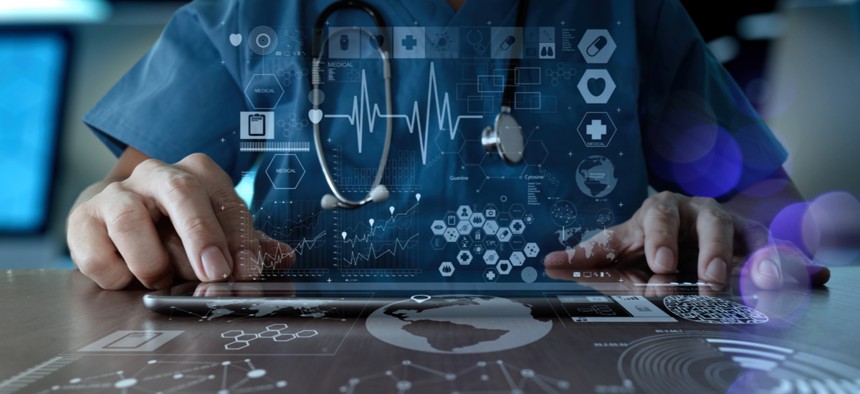 Just six months into the project, VA's most important modernization effort is getting more expensive.
House lawmakers on Wednesday demanded the Veterans Affairs Department explain a $350 million cost hike to its $15.8 billion electronic health record overhaul just six months into the project.
In May, the agency signed a $10 billion, 10-year contract with Cerner Corp. to adopt the same health record platform as the Defense Department. Officials estimated it would cost another $5.8 billion to keep existing systems until the project was completed, bringing the total price tag to $15.8 billion.
But the agency now expects the modernization effort to set it back more than $16.1 billion.
"[A] cost estimate increase this early in the project is clearly bad news," Rep. Mike Coffman, R-Colo., said Wednesday during a House Veterans Affairs Technology Modernization Subcommittee hearing. "Cost increases tend to lead to more cost increases."
John Windom, the executive director of the agency's Electronic Health Record Modernization Office, attributed the overrun to the agency's decision to not include employee salaries in its original cost estimate. The new figure accounts for staff pay, he said, and advances in IT could even bring the number down in the years ahead.
That explanation left lawmakers even more concerned.
"I find it hard to believe that such a basic part of running the program, government salaries, could've been overlooked," said Chairman Jim Banks, R-Ind. "Even if I accept that at face value, it's an enormous amount of money."
In a conversation with Nextgov, Banks called the discrepancies in the budgetary figures "startling" and called on Windom to provide the subcommittee with a detailed breakdown of the agency's "fuzzy" cost estimates.
During the hearing, lawmakers also voiced concerns about how the Pentagon and VA were delegating responsibilities in the joint implementation effort. Last month, VA Secretary Robert Wilkie and Defense Secretary James Mattis said they would revamp the program's management structure to streamline decision-making and ensure accountability, but Windom said the organizational structure has yet to be finalized.
The hearing comes two weeks after a ProPublica investigation revealed that infighting and technical shortcomings threatened to derail the VA's modernization effort. Windom shrugged off these reports and reiterated his team's commitment to the success of the project.
"What I can tell you over the past 20 months is we've succeeded at every milestone that we've encountered or desired to achieve," he said. "I've seen nothing but unity … amongst the entities that are alleged to be fractured. The stars have aligned, I feel the momentum."