Say Goodbye to GSA's 24 Multiple Awards Schedules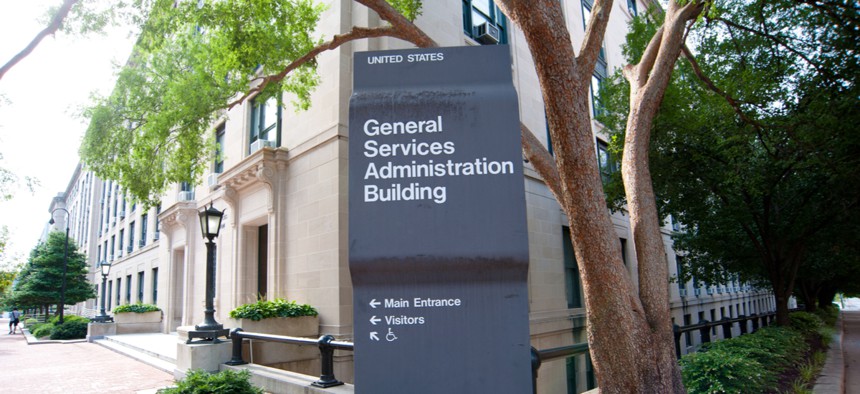 The agency is consolidating the schedules into a single vehicle to make it easier to do business with government.
The General Services Administration is merging its 24 different multiple awards schedules into a single contract vehicle.
The consolidation, which the agency announced Tuesday, is intended to lower the barrier to entry for organizations looking to do business with the government.
"Consolidation will make it easier for customer agencies to find and buy the right solutions to fulfill their missions, allow GSA to run a true competition for solutions in the federal marketplace and improve consistency in GSA's contracting practices," GSA Administrator Emily Murphy said Tuesday during a press call.
The reform, she added, "is long overdue."
The multiple awards schedule program offer the government a way to purchase a variety of commercial products directly from vendors and avoid the cumbersome process of traditional acquisitions. Agencies use the schedules to purchase some $31 billion in goods and services every year, according to GSA.
Still, the process isn't as efficient as agencies and industry would like it to be, said Alan Thomas, commissioner of GSA's Federal Acquisition Service.
Vendors who sell under multiple schedules must grapple with different terms and conditions for each, and federal acquisition specialists often find themselves burdened by excessive paperwork, he told reporters. Many of today's products and services also don't fit neatly within a single schedule, he added, which can lead to inconsistencies in the contracting process.
This feedback from vendors and federal buyers was what galvanized the policy change, Murphy said.
The consolidated schedule will come with a single set of terms and conditions, and cover more than 10 million commercial products. GSA plans to spend the next fiscal year finalizing the new schedule and begin awarding contracts under the vehicle by fiscal 2020, Multiple Awards Schedule Program Management Office Director Stephanie Shutt told reporters.
GSA will help vendors to migrate to the new system as their current multiple awards schedule contracts begin to expire, Shutt said. All said, the transformation is expected to take roughly two years.
Thomas said the consolidation is one of a series of changes GSA is exploring to improve the federal acquisition process. Future upgrades could include rolling out e-commerce platforms where agencies could buy a variety of basic products.
"We are kind of weaving all those things into a coherent set of policy, process and technology changes which we think will really make that buying experience much better for agencies and much more fruitful for our industry partners," he said.
Efforts to streamline the procurement process could make the government marketplace more appealing to tech startups and small businesses, Thomas said. Today, many companies are deterred by the government's convoluted contracting system and lengthy project timelines.