Three Agencies Tap Technology Modernization Fund in Second Round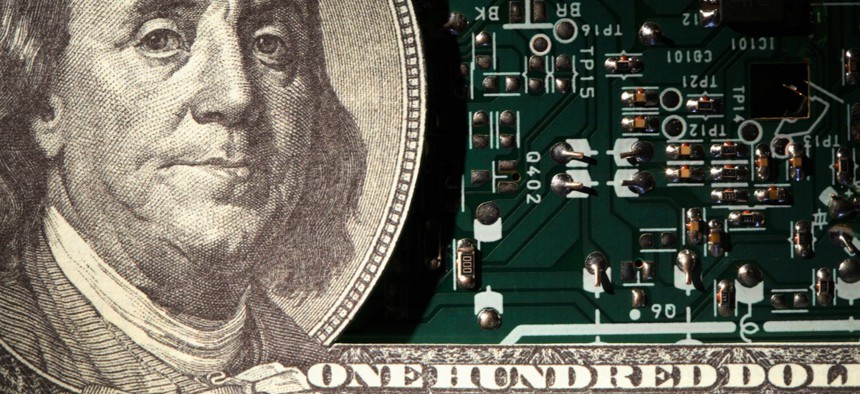 The Technology Modernization Fund Board on Monday awarded its second batch of grants to three agencies looking to bring their IT infrastructure into the 21st century.
The General Services Administration received $15 million to modernize its legacy application platform and adopt open-source technologies; the Agriculture Department won $5 million to further its cloud adoption efforts; and the Labor Department collected $3.5 million to digitize its system for certifying foreign workers.
The Technology Modernization Fund, which was initially allotted $100 million, was established to fund IT modernization efforts that would make a significant impact on agency services and quickly deliver a return on investment.
Officials have repeatedly emphasized the awards are not a handout but rather a financial jolt to help get projects off the ground. Agencies are required to pay back the grants within five years, and the board gives preference to projects that are most likely to pay for themselves.
"Technology is a key enabler for government and we must make sure our technology capabilities are modern, secure and resilient," said federal Chief Information Officer and TMF Board Chairwoman Suzette Kent in a statement. "Awards today will drive specific citizen and agency benefits, but also create roadmaps and learnings that will be leveraged across other agencies with similar challenges.
The TMF Board consists of seven federal tech leaders, who weigh proposals through a two-round application process before ultimately voting on which efforts to fund. The board awarded $45 million, almost half its initial funding, in June to support IT upgrades at the Housing and Urban Development, Agriculture and Energy departments.
After this latest string of awards, only $31.5 million is left in the TMF coffers.
"I am pleased to see agencies taking advantage of the TMF to provide better services to the American people," said Rep. Will Hurd, R-Texas, who introduced the House version of the Modernizing Government Technology Act, which created the fund.
The House included another $150 million to the TMF in its version of the 2019 financial services and general government appropriations bill. The Senate version, however, includes no additional funding.
"We have not seen results on that program yet and we don't have any data on it," Senate Appropriations Committee member James Lankford, R-Okla., said July 31 during a floor speech defending his chamber's version of the bill.
Lawmakers will be left to hammer out the differences through the committee conference process when they reconvene after the midterms. Due to the language establishing the fund, this will be Congress' last chance to add additional money without requiring new legislation.
"Congress and federal agencies must work hand-in-hand to provide the necessary resources to the Technology Modernization Fund, which, used responsibly, can be a vital tool for the federal government's task of keeping our nation's critical IT infrastructure efficient and secure," said Sen. Jerry Moran, R-Kan., who introduced the MGT Act to the Senate. 

Editor's Note: This article was updated with comments from Rep. Will Hurd and Sen. Jerry Moran.