Congressmen Call for IG Investigation into JEDI Cloud Contract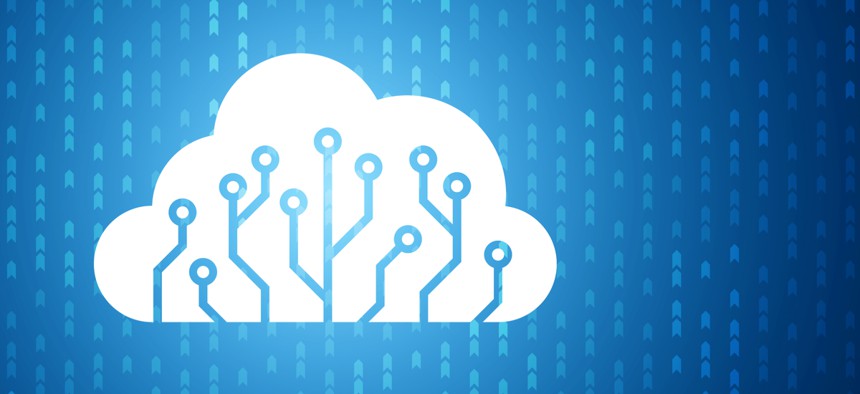 Two House representatives have requested the Defense Department inspector general investigate the development of the Joint Enterprise Defense Infrastructure cloud contract.
Reps. Steve Womack, R-Ark., and Tom Cole, R-Okla.—both members of the influential House Appropriations Committee—authored a letter Monday to the Defense Department's Office of Inspector General expressing concern over JEDI's requirements and the request for proposal process through which it was bid.
The letter suggests that some requirements, including one that mandates a cloud service provider meet Impact Level 6 requirements to host secret and top-secret data, were "unnecessary" and could "only be met by one contractor." Amazon Web Services is the only company that currently meets that requirement, though the letter does not name the company.
"Specifically, our concern is how and why the structure and these provisions, which run contrary to industry best practices and federal acquisition guidelines, were included in the final RFP," the letter states.
Cole and Womack also write "it has come to our attention through media reports that individuals who held, or hold, high ranking positions in the department have significant connections to the specific contractor."
An IG investigation would further scrutinize JEDI. Worth up to $10 billion over up to 10 years, JEDI would put a single cloud service provider in charge of providing cloud infrastructure and platform services for the Defense Department and mission partners. The Pentagon has provided answers on JEDI to Congress before, though the letter indicates Cole and Womack do not feel its answers were sufficient.
"The department has not provided any adequate explanation as to why they continue to insist on a contract structure that has been widely criticized by Congress and industry," the letter states.
JEDI, which the Pentagon received bids for on Oct. 12, is currently under bid protest by Oracle and IBM. Another competitor, Microsoft, announced in early October that it planned to meet the Pentagon's rigorous security requirements and has repeatedly stated it is in the competition to win it.
AWS, considered by most experts as the favorite to win the contract, has kept mostly silent despite public and private attempts by competitors to torpedo its chances.
The Pentagon aims to award the contract in early 2019.
PoliticoPRO first reported the letter.