Pentagon Orders Fourth Estate Agencies to Move to MilCloud 2.0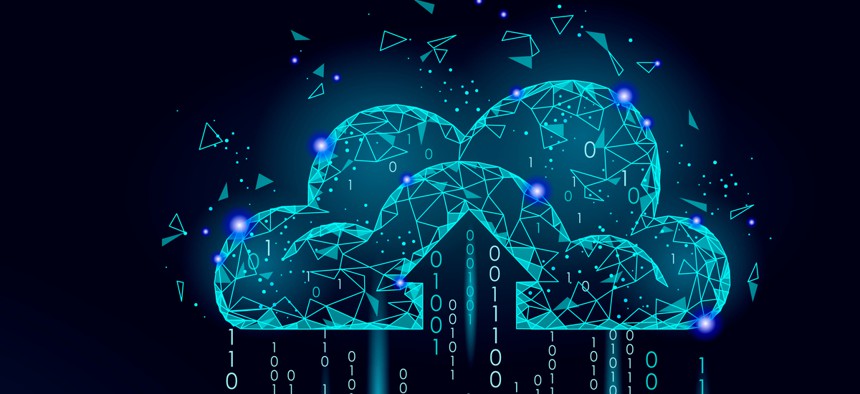 A May 3 memo signed by Defense Department acting Chief Information Officer Essye Miller directs "fourth estate" agencies to migrate data and applications to milCloud 2.0, an on-premise cloud that recently came online.  
"Fourth estate data centers will migrate to milCloud 2.0 with the outcome of reducing the department's data center footprint and streamlining cybersecurity infrastructure," the memo obtained by Nextgov states. "Affected agencies should accelerate application rationalization activities to avoid unnecessary migrations."
The memo comes amid pressure to reduce costs across the fourth estate—dozens of support agencies including the Defense Information Systems Agency—in early language within the 2019 National Defense Authorization Act.
The memo directs agencies to migrate virtualized workloads by the second quarter of fiscal 2019 and remaining workloads by the fourth quarter of fiscal 2020. The Office of the Defense Department CIO will coordinate with affected agencies to plan migrations of their workloads and consolidation of data centers and networks, the memo states. That office will also schedule and host a series of "data collection sessions" with affected agencies.
The memo could drive significant business toward milCloud 2.0, an on-premise cloud solution delivered by Virginia-based IT contractor CSRA through a three-year, $500 million contract. (CSRA, which won the milCloud 2.0 contract, was recently purchased by General Dynamics for $9.7 billion.) MilCloud 2.0 recently received a provisional authorization for Impact Level 5 Systems, allowing it to host the Defense Department's unclassified national security systems. MilCloud 2.0 is pursuing further Defense Department accreditation to host data at the secret and top secret classification levels.
It's one of many cloud moves the Defense Department is making. The department is also preparing to bid out its controversial Joint Enterprise Defense Infrastructure cloud contract. The JEDI contract, which could ultimately be worth billions of dollars, has attracted the attention of the tech industry and Congress. Earlier this week, Defense officials submitted two reports to Congress mandated in the omnibus spending bill, including one to outline its cloud strategy.