Defense Agency To Begin Moving Classified Data to Amazon's Secret Cloud After Protest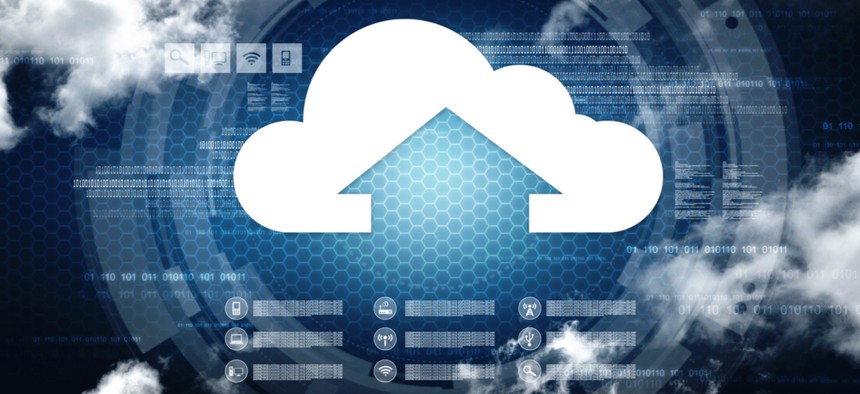 Microsoft withdrew a bid protest that allows U.S. Transportation Command to begin migrating data to Amazon's secret cloud region.
For the first time, the Defense Department will begin moving classified data and applications to Amazon Web Services' Secret Region—the same cloud environment developed for the CIA and intelligence community several years ago.
U.S. Transportation Command—the part of the department responsible for moving troops and equipment around the globe—announced its intent to make use of AWS' Classified Secret Commercial Cloud Services in December after the company expanded its capabilities and availability to non-intelligence agencies.
The Defense Department's sole-source decision—a contract awarded without a full and open competition—was protested by Microsoft, which itself offers a variety of cloud services to the federal government. The company withdrew its protest March 8, allowing TRANSCOM to begin migrating data to the AWS Secret Region. In a statement to Nextgov, Microsoft said it withdrew its protest "because the issues involved were resolved" to the company's satisfaction.
Microsoft and AWS are considered two of the front-runners for a different cloud contract, the Defense Department's Joint Enterprise Defense Infrastructure. JEDI would supply the whole Defense Department with cloud infrastructure around the world at all levels of classification, including warfighters in remote areas, Defense officials explained at a recent industry day. Market analysts say such a contract could be worth as much as $10 billion over 10 years.
But while those companies position themselves to bid on that contract sometime later this year, TRANSCOM's use of AWS' Secret Region is an important immediate development in the battle for cloud supremacy across the government.
TRANSCOM is designated as the "pathfinder," a model for other Defense agencies that want to migrate to a classified commercial cloud computing environment, according to its sole-source justification. If its early efforts prove successful, other Defense agencies are likely to follow suit, which could mean big business for AWS. The Defense Department spends about $40 billion annually on information technology.
TRANSCOM's sole-source justification indicates AWS is the only game in town for classified commercial cloud services. While a few commercial cloud companies can host the Defense Department's sensitive unclassified data, it appears only AWS can host classified data that otherwise travels through a system of computers managed by the Defense and State departments called the Secret Internet Protocol Router Network, or SIPRNet.
"Amazon is currently the only cloud provider with CS2S clearance," the justification states. "Without AWS, [TRANSCOM] cannot migrate its SIPR applications into a commercial cloud environment."