Company Calls Out 'Old Guard' After Pentagon Cuts Its Nearly $1 Billion Cloud Contract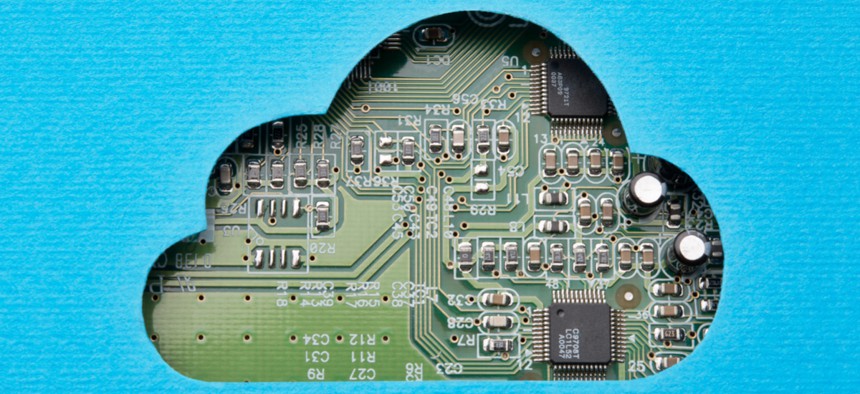 One week ago, Virginia-based REAN Cloud was preparing to hire an additional 100 employees to meet demand across the Defense Department after it received a $950 million other transaction authority agreement to provide cloud services across Defense agencies.
Now the company is calling out the contracting community that it feels helped successfully pressure the Pentagon to curb its contract award by more than 90 percent—from $950 million to $65 million—and looking for answers from the Defense Department.
"Based on the threat of legal action and protest by the old guard, the only winners in this delay are those large companies that stand to lose money if the Defense Department proceeds with innovation. In the meantime, the cost of maintaining antiquated government infrastructure has not subsided," said Sekhar Puli, the company's managing partner, in a statement.
REAN Cloud learned of the Pentagon's decision to reduce its contract through press reports Monday and was not alerted of a change by a federal contracting officer until Tuesday evening, according to two sources familiar with the contract.
In the statement, Puli said the company has not received an explanation for the reduction.
"However, it is clear that many Defense Department agencies wish to procure these services," he said.
In the statement, Puli defended his company's nontraditional path to the deal. The company first worked with the Defense Innovation Unit Experimental, or DIUx, on a prototype pilot project of its cloud migration technology for U.S. Transportation Command, which later turned into a much larger production deal from which all Defense agencies could purchase.
Oracle protested that contract on Feb. 20, and while the Government Accountability Office only examines OTA protests on a narrow ground—whether the agency has the authority to buy what it is buying with an OTA—it likely added pressure to the Pentagon. Bloomberg reported top Defense officials were caught off guard by the REAN Cloud award and "not aware of the production agreement prior to it being announced."  
In reducing the contract in size and limiting it to just Transportation Command, Pentagon spokesman Col. Robert Manning said the Pentagon decided "the agreement should be more narrowly tailored to the original scope of the prototype agreement."
The Pentagon's cloud strategy is under intense scrutiny at the moment. On Wednesday, the Pentagon released a draft request for proposals for an enterprisewide cloud vehicle—potentially worth billions—that irked industry by seeking a single cloud provider to meet all its needs.
Editor's note: After publication, a spokesperson for the Pentagon emailed Nextgov and said the "Defense Department contacted REAN about this subject before we announced it publicly."