$17.5 Billion Defense IT Contract Award Survives Four Protests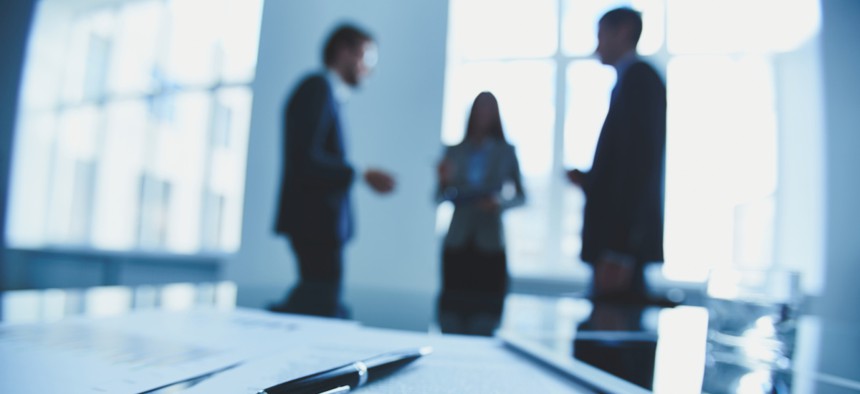 DISA's ENCORE III contract is now open and ready for use after the Government Accountability Office dismissed several protests.
The 20 companies awarded a place in November on the Defense Information Systems Agency's $17.5 billion IT services contract, ENCORE III, will get to keep their spots, the agency recently announced.
The award survived protests from Data Systems Analysts, NCI Information Systems, Peerless Technologies Corporation and Planned Systems International. The companies filed their protests with the Government Accountability Office in November; all four were dismissed on Feb. 21.
The protest decisions from GAO are under a protective order and awaiting redaction before being released to the public.
With the protests resolved, defense agencies will be able to issue task orders to the winners for 19 different performance areas, including enterprise IT policy and planning, business process re-engineering, market research and prototyping, custom app development, product integration, cybersecurity assessments, operations support, communications technologies and cloud professional services, among others.
The base contract runs from March 12, 2018 through March 11, 2023, with five one-year add-on options.
"All contractors have either Capability Maturity Model Integration Level 3 and/or International Organization for Standardization certifications for building, managing and maintaining proven processes for success," Charlie Boone, ENCORE III program manager, said when the awards were announced. "All program and project managers are either Program Management Professional or Project Management Professional certified, ensuring advanced industry experience in managing programs and projects."
The indefinite-delivery, indefinite-quantity contract is also available to federal civilian and intelligence agencies, as well.
A second round of small business set-aside awards is on track to be announced early this summer, according to DISA.
The 20 companies awarded spots on ENCORE III are:
22nd Century Technologies, Inc.
AASKI Technology, Inc.
Ace Info Solutions, Inc.
ActioNet, Inc.
AECOM XNet, LLC
Booz Allen Hamilton, Inc.
CACI Inc. Federal
CSRA LLC
ECS Federal, Inc.
General Dynamics One Source, LLC
IAP C4ISR, LLC
IndraSoft, Inc.
Leidos Innovations Corporation
ManTech Advanced Systems International, Inc.
NES Associates, LLC
NetCentrics Corporation
Next Tier Concepts, Inc.
Phacil, Inc.
Qbase LLC
Solers, Inc.