Pentagon Announces Industry Day For Major Cloud Acquisition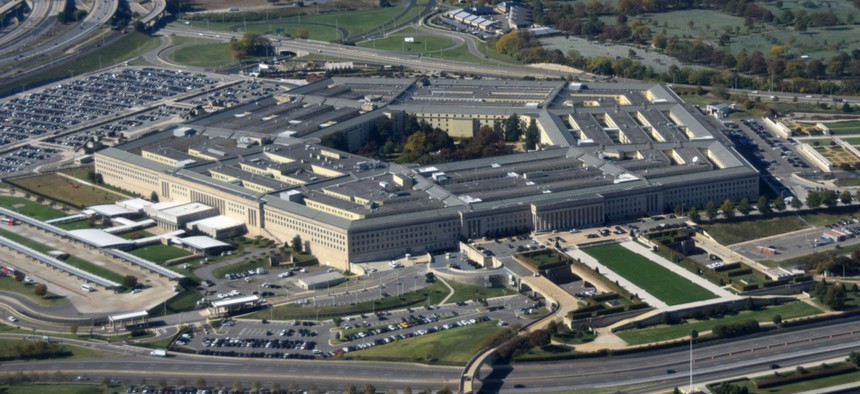 The Defense Department will take the next step in its quest for an enterprisewide cloud computing contract potentially worth billions on March 7, hosting an industry day.
The industry day, which will take place at the Sheraton Hotel in Pentagon City, will give tech and defense contractors the opportunity to listen to a series of Defense Department officials provide updates on the Joint Enterprise Defense Infrastructure cloud acquisition. According to the public posting, officials expect to release a draft request for proposal—a precursor to a contract the department intends to award in fiscal 2018—with instructions for submitting written questions. Officials will not take live questions during the event.
In a news release Feb. 15, Defense again clarified the department has not determined how many contracts it will award. Earlier in the initiative, many companies were concerned the department would opt for a sole source contract, a single contract awarded to a single company without competition. The effort is being led by the Cloud Executive Steering Group at the behest department leadership.
"We must move at the speed of relevancy, adapt to today's challenges and prepare for tomorrow's threats. If we do not invest in our capabilities, America will lose the tactical advantages we have enjoyed since WWII. We must organize and innovate to win," Mattis said in a statement.
Recently, Defense issued a $6.7 million sole-source contract for cloud support services to Eagle Harbor Solutions, an Alaska Native-owned 8(a) small disadvantaged business with few employees or past government contracting experience. Defense officials said the contract would provide a "small team of highly skilled individuals" to provide "a full range of infrastructure engineering, software engineering, acquisition, strategic communications, business operations, cost estimation, and budgetary expertise."
That contract is currently under protest.