Defense Department's $500 Million Cloud To Go Live In February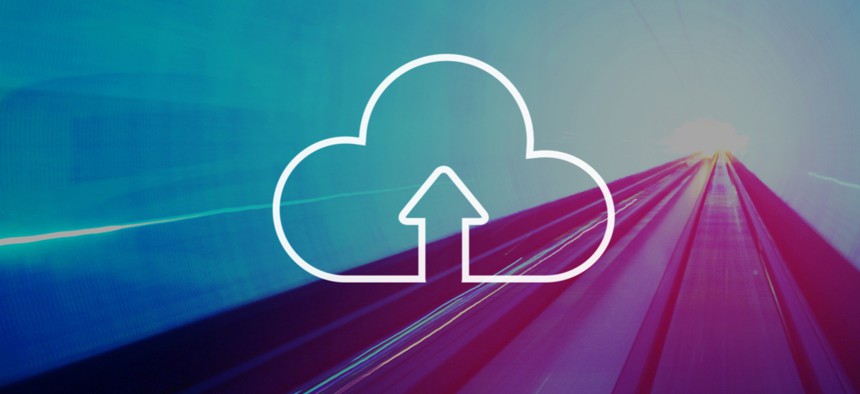 CSRA moves up the launch date for milCloud 2.0, the on-premise cloud computing solution it's building for the Defense Department.
The company building a $500 million cloud computing infrastructure for the Defense Department announced Friday that it will go live on Feb. 1, three months ahead of schedule.
Officials from Virginia-based CSRA told Nextgov that the private cloud—dubbed milCloud 2.0—will have "15 to 20" defense and military customers ready to move unclassified data and applications to the cloud next month as part of three-year contract the company snagged last year.
By 2019, CSRA expects to be ready to host classified Defense and military data worldwide—which could include everything from drone feeds to personnel data—currently accessible through the department's Secret Internet Protocol Router Network.
CSRA is installing servers and nodes that underpin the cloud system in Defense data centers in Montgomery, Alabama and Oklahoma City. Contracted personnel will operate and maintain the cloud in secure Defense facilities.
"MilCloud is DOD's own on-premise cloud we design and engineer and operate for them," said Donald Robinson, chief technology officer for CSRA's defense business. "We're already scaling up staffing in anticipation of [more demand]. We will meet the demand."
CSRA sped up its milCloud 2.0 rollout in response to the Defense Department's push to accelerate cloud computing adoption. A steering committee tasked by the Pentagon is currently determining the specifics for a commercial cloud contract that could be worth billions. Leading commercial cloud providers, including Amazon Web Services, Microsoft and IBM, have existing contracts to host Defense data.
CSRA believes its milCloud 2.0 offering has advantages over a future commercial contract, including overseas capabilities and being hosted in the department rather than commercial facilities. But milCloud 2.0's biggest advantage, Robinson said, is time. That future contract will provide both unclassified and classified cloud services, but it won't be bid out until later this year.
"One of the things we've been suggesting to customers is that they don't need to wait another year for another acquisition to make its way through," Robinson said. "You can do it now."
MilCloud 2.0 is a second effort by the Defense Information Systems Agency—the Pentagon's information technology arm—to provide defense and military customers with an on-premise cloud computing option. MilCloud 1.0 was beset with many challenges, including slow provision times, but Robinson said those and other "lessons learned" have been corrected to improve user experience.