DOE Wants to Bridge Their 'Valley of Death'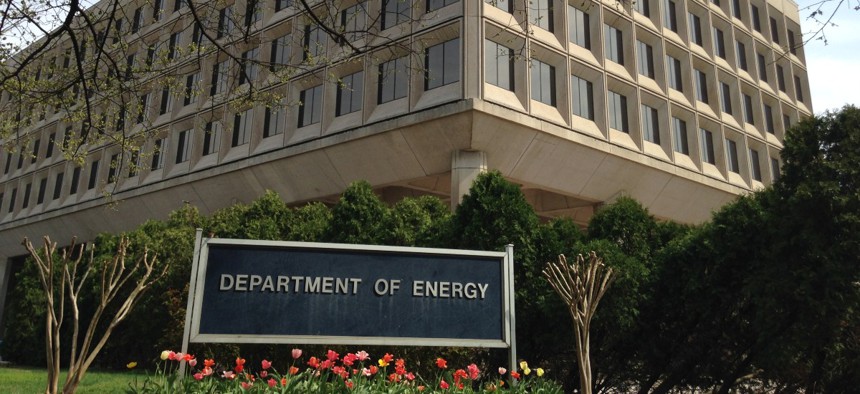 Energy officials envision a cross-disciplinary team to bring advanced research topics focused on emerging technologies to life.
Artificial intelligence, quantum information sciences, data analytics and energy efficiency are some of the emerging technologies the Department of Energy wants to advance via a new request for information aimed at fortifying the agency's research and development infrastructure, released on the Federal Register Monday. 
The contract opportunity specifically looks to prevent potential technological innovation from falling into the "valley of death," a term used when referencing the gap between the theory and practicable applicability of tech products.
"In order to traverse the 'valley of death' between the lab and the marketplace, the DOE Office of Science's Accelerate initiative is focused on transitioning discoveries in basic research to products that have lasting commercial impact," an Energy spokesperson told Nextgov.
Energy's Office of Science issued the request for potential vendors to help improve the agency's research and development processes to better bring ideas to the marketplace. All of the focus areas are intended to be used toward the broader development of clean energy tech, a focus area for the Biden administration. 
"Bridging these gaps requires a holistic, 'end to end' approach that closely integrates basic scientific and engineering research across multiple disciplines with applied and industrial activities to ensure that innovations reach the marketplace," the RFI reads. 
Officials at Energy envision a team of trans-disciplinary scientists and engineers from national laboratories, academic institutions and industry to help facilitate federally-funded research to a production phase. A secondary part of the program is to continue training the next generation of STEM professionals to support the emerging tech industry.
"Long-term success in driving the innovation continuum of research, development, demonstration and deployment (RDD&D) will also require STEM workers who are trained broadly across the spectrum of science and engineering to propel discovery, innovation, scale-up and production of new technologies for the future," the solicitation continues. 
All of the fields identified in the RFI are considered "high-value technologies" that stand to become major drivers of the future economy. A few of the applications Energy officials hope to achieve with this approach include energy-efficient technologies, like next-generation car batteries, and the development of new materials that can withstand extreme radiation temperature to better aid future fission and fusion reactors. 
Congress recently made additional funding available for contract opportunities like these. Earlier in August, House Democrats penned a letter advocating for more funding to go toward Energy's scientific research arm, the Office of Science.
Per the CHIPS Law, $8.9 billion was authorized for the office's core R&D efforts for fiscal year 2023. 
This story has been updated to include details provided by the Department of Energy.