Microsoft Challenges Intelligence Agency's $1B Task Order to Amazon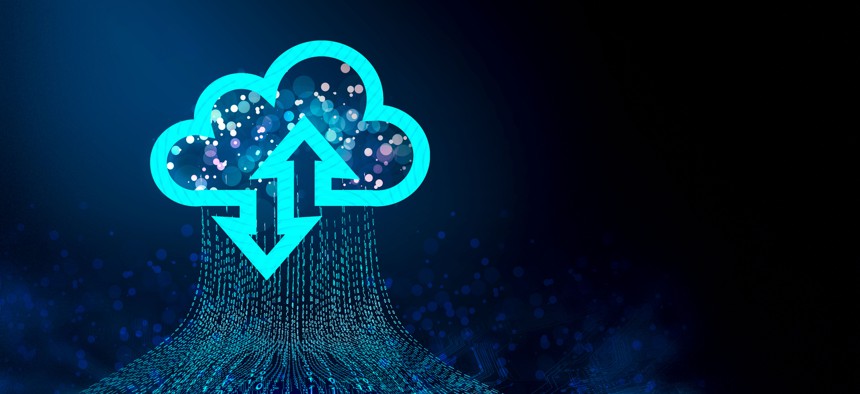 The National Geospatial-Intelligence Agency went down the sole-source route, which of course led to a protest.
The fierce cloud computing rivalry between Microsoft and Amazon Web Services has a new battleground with a $1 billion task order at the National Geospatial-Intelligence Agency now in dispute.
NGA chose AWS for the five-year order awarded as part of the intelligence community's Commercial Cloud Enterprise contract known as C2E.
First awarded in 2020, C2E has five cloud hosting providers including Microsoft and AWS compete for task orders over its full duration.
That apparently is the rub Microsoft is finding in NGA's choice of AWS.
Microsoft has filed a post-award protest alleging that NGA did not conduct a competition and has not justified why a sole-source award to AWS was appropriate.
The task order covers all of NGA's cloud requirements for both classified and unclassified services.
Microsoft is arguing the task order's scope is too broad for a sole-source award and did not get adequate notice that NGA would do that, I'm told.
Federal agencies generally ask for comments ahead of finalizing a sole-source contract. Microsoft claims NGA did not give enough time for meaningful responses.
A Government Accountability Office decision is expected by Dec. 5. In the meantime, the work at NGA is on hold until the protest is resolved.
It's worth noting that the C2E vehicle was designed to avoid this very outcome: bid protests and the cost and delays associated with them.
Microsoft filed its protest Aug. 26, but none of the other companies involved in C2E have followed suit. Google, IBM and Oracle are the other cloud providers on C2E.
Microsoft declined to comment on the protest. AWS has not responded to a request for comment.
AWS and Microsoft have developed a rivalry in cloud computing that is akin to what Duke and the University of North Carolina have in men's college basketball.
AWS became the federal market's leading cloud provider when it won the CIA's $600 million hosting contract 2013. With its early security certifications, AWS captured the largest market share for cloud services in the federal market.
But over the years, Microsoft and others have chipped away at that lead and grabbed their own market share.
Competitions for large cloud services contracts often come down to a choice between AWS and Microsoft.
Microsoft won the now-defunct and highly-debated Defense Department Joint Enterprise Defense Infrastructure contract.
AWS captured the NSA's so called "Wild and Stormy" cloud contract.
When one wins, the other often protests and NGA is just the latest large award in dispute.