Author Archive
Nick Wakeman
Editor-in-Chief, Washington Technology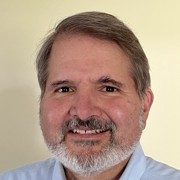 Nick Wakeman is the editor-in-chief of Washington Technology and joined the publication in 1996 as a staff writer. He's a graduate of Bridgewater College and earned a masters degree from American University. When he isn't writing about government contractors, he's thinking of cooking large pieces of meat over fire and dreaming of ways to embarrass his two sons. Follow him on Twitter:
@nick_wakeman
Acquisition
ANALYSIS | Boston Consulting Group claimed it did not need to provide that information on certain items in its bid for the government-wide professional services vehicle.
Acquisition
ANALYSIS | History looks to be repeating itself as the FBI keeps facing protests after each downselect phase and elimination of bidders.
Acquisition
ANALYSIS | Unhappiness with the National Institutes of Health's main IT contract vehicle contributed to a 22% increase in protests during the government's 2023 fiscal year.
---
Acquisition
This global tech giant's relationships with Accenture's federal subsidiary and Deloitte help show how partnering strategies are evolving in the government market.
Modernization
Contractors should focus on data standards as they develop solutions, a senior Office of Personnel Management official says.
Acquisition
One protester is alleging the glitch caused a special character to become part of a file name, making its submission inaccessible.
Cybersecurity
COMMENTARY | There is little to no overlap between the two but Cisco picks up more software based solutions that should strengthen its core.
Acquisition
Re-evaluations are now underway ahead of another attempt at awards for this potential $50 billion government-wide IT vehicle.
Artificial Intelligence
The global software giant is offering Synthetiac up to 1 million hours of cloud computing resources to accelerate the development of new tools for searching massive amounts of unstructured data.
Acquisition
IBM, Accenture and Groundswell are building prototypes for a new Army enterprise resource planning system to consolidate and reengineer processes for finance, human resources and other business functions.
Acquisition
The Defense Health Agency has changed its mind on discussions with bidders it rejected, which means more companies may get awards on the global IT services vehicle.
Acquisition
Protesters are alleging the Defense Health Agency used "phantom award restrictions" to limit the number of companies that could qualify for this global IT services contract.
Cybersecurity
The rule that details the defense industrial base's new cybersecurity standard appears ready for review at the Office of Management and Budget.
Acquisition
No action appears likely to resolve the 130-plus protests involving this $50 billion IT vehicle, which indicates the Government Accountability Office will decide on the contract's next steps.
Cybersecurity
The Cybersecurity and Infrastructure Security Agency has set a date to explain its changes to a management consulting services contract.
Acquisition
The company is investing in its labs, employees and partnerships as it focuses on technologies such as zero trust, automation, cloud, software, 5G and artificial intelligence.
Acquisition
The Defense Advanced Research Projects Agency wants to better understand what leads to breakdowns in these systems.
Digital Government
By now, federal agencies must have TikTok completely out of IT systems. Contractors have some more time to stop using TikTok, but not that much.
Acquisition
By now, federal agencies must have TikTok completely out of IT systems. Contractors have some more time to stop using TikTok, but not that much.
Acquisition
After several rounds of protests, the company will continue to manage the health insurance exchanges that are the Affordable Care Act's centerpiece .