DOD Advances Toward a 5G-Enabled 'Digital Battle Network' With Industry Collaboration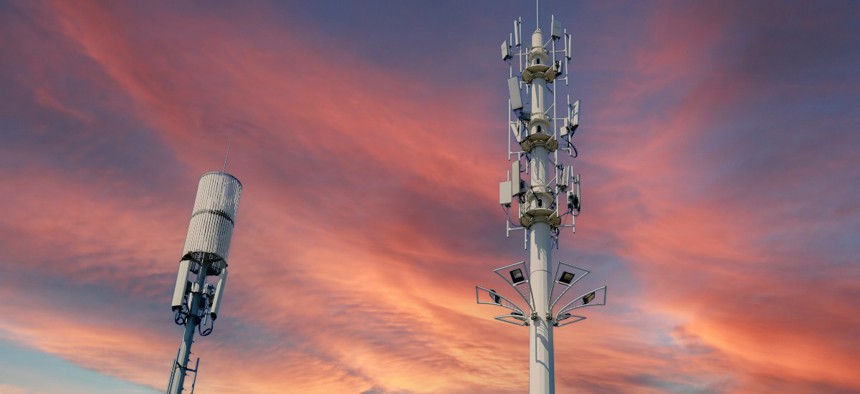 Northrop Grumman Corporation and AT&T unveiled joint plans on Tuesday to form and refine a 5G-backed "digital battle network" in support of the Pentagon. 
Through a fresh agreement officializing their anticipated collaboration, the technology company and telecommunications enterprise are set "to deliver a cost-effective, scalable, open architecture solution that will help the [Defense Department] connect distributed sensors, shooters and data from all domains, terrains and forces—similar to how smart devices connect and share data in our everyday lives," according to an AT&T statement shared with Nextgov on Monday.
A common research and development framework to prototype, demonstrate and assess AT&T's 5G networking assets integrated with Northrop Grumman's high-tech systems is laid out in the deal, confirmed Lance Spencer, AT&T's client executive vice president for defense, public sector and FirstNet, adding that it is based on a strategic collaboration agreement.
"Our mutual goal with Northrop Grumman is to 5G-enable their weapons and avionics platforms to help DOD realize its vision of Joint All-Domain Command and Control," he told Nextgov in an email on Tuesday. 
Shortened as JADC2, that modern Pentagon-led effort encompasses broad aims to connect sensors from all of the military services into one single and interoperable network. 
"JADC2 requires high speed, low latency connectivity across multiple terrains and domains to connect warfighters to systems, data and shooters. The ultimate goal of JADC2 is to enable life-saving decisions and actions in real-time, informed by data, to protect our freedoms," Spencer noted. "Accomplishing this goal would mark a major milestone in the continued modernization and transformation of DOD capabilities."
In his view, this engagement is expected to reveal "additional ways to help" the department solve its technology needs and modernize its mission.
"Over the past 5 years (2017-2021), we invested more than $135 billion in our wireless and wireline networks, including capital investments and acquisition of wireless spectrum," Spencer wrote. "Those investments and the innovations they fund represent technology advancements that DOD can benefit from."
Prototyping could unfold in the next year.