ACLU Calls for Halt of Homeland Security's Use Of Facial Recognition Technology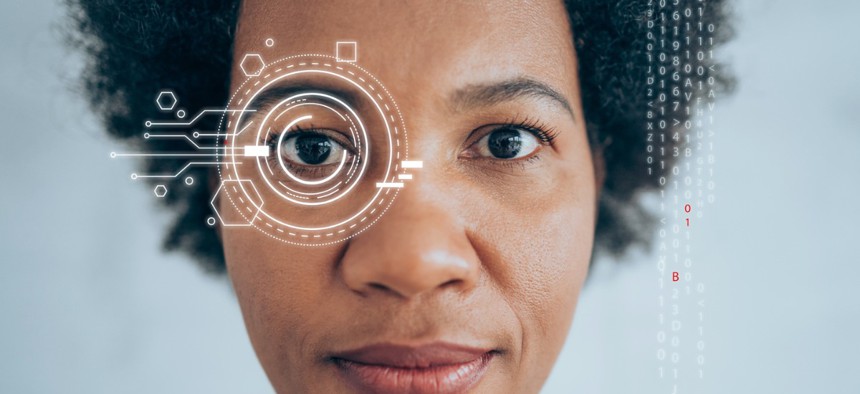 The civil rights organization said that the biometrics technology can lead to discriminatory arrests based on race.
The American Civil Liberties Union issued an open letter rebuking the Department of Homeland Security's use of artificial intelligence to collect biometric facial recognition data.
Specifically referencing Homeland's Science & Technology Directorate's public information collection request, the civil rights advocacy group said it stands against DHS' efforts to use facial recognition technology in law enforcement procedures. It underscores biometric technology's potential to lead to racially-motivated arrests and investigations based on inaccurate and discriminatory algorithims. 
"An expanded apparatus of facial recognition technology makes possible a totalizing and inescapable network of mass surveillance, which poses irreconcilable threats to constitutional freedoms including freedom of association and speech, due process protections, and privacy," the letter read. "Any expansion of DHS's use of facial recognition technology is untenable and dangerous."
ACLU officials list several of the chief problems with the facial recognition technology piloted and deployed by DHS so far, including mass data breaches, public awareness complaints, and concerns over data storage. 
Despite the department's recent effort to make its biometrics developments more transparent with a public comment period in November, the ACLU insists that public comments are not an effective means to educate and listen to the public's opinion on facial recognition data. 
Rather, the nonprofit says that the agency needs to address the "foundational problem of racism and pervasive surveillance posed by its use of the technology."
The ACLU concludes the letter by requesting DHS to halt all deployments of facial recognition biometrics immediately. 
The letter is the latest installment in a lengthy debate over facial recognition technology employed by the government. 
In response, lawmakers have broadly requested oversight reports and stricter regulation around biometrics and personal data collection, largely in a bipartisan effort. 
Back in 2019, Senators Ed Markey, D-Mass., and Mike Lee, R-Utah, sent a letter to DHS urging the delivery of an overdue report on the use of biometric technology within the department. 
Two years later, lawmakers are still enthusiastic about ensuring the data privacy of the American public. On Tuesday, the Senate Finance Committee held a hearing discussing both data broker protections and Amazon's market monopoly. 
Lawmakers like Sen. Ron Wyden, D-Ore, advocated for accountability within the data broker field, an industry that collects personal data from websites and sells them to third parties.