Lawmakers Propose $50 Million Federal Program to Support Rural Patients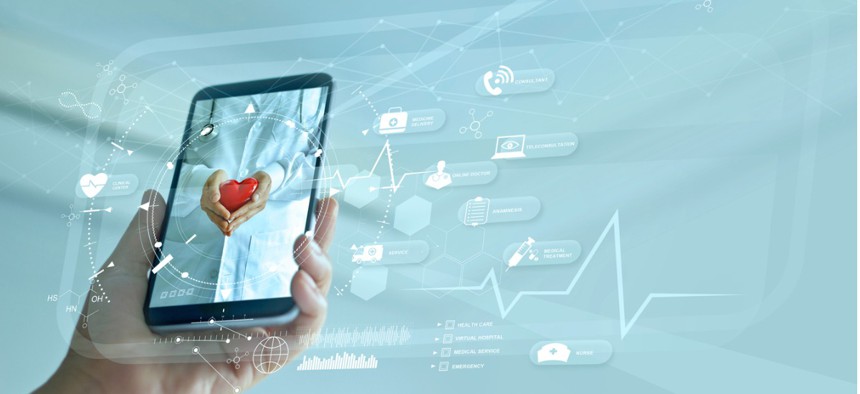 If passed, a new bill could increase telehealth and remote patient monitoring in places with limited broadband access.
Bipartisan legislation recently introduced in both chambers aims to form a government-led initiative to extend the use of remote patient monitoring technology—or RPM—in rural areas.
Broadly, RPM combines digital tools and medical devices to capture and share data in real-time about patients' health conditions with providers in other locations. 
Reps. Dan Newhouse, R-Wash., and Tom O'Halleran, D-Ariz., put forth the Rural Remote Monitoring Patient Act on Thursday, and Sen. John Kennedy, R-La., also introduced companion legislation. If passed, the bill would establish a virtual health pilot program within the Health and Human Services Department's Health Resources and Services Administration. 
"Rural Louisianians often have to rely on technology to manage their health remotely," Kennedy said. "Our bill would improve access to this technology and help health care providers better serve their patients."
The COVID-19 pandemic exposed gaps in healthcare access across the United States, and at the same time, accelerated telehealth and RPM deployments driving medical services far beyond the walls of existing medical facilities. RPM collects data from patients based in one place via devices like blood pressure cuffs, scales, implantables, and biosensors. Simultaneously, that information is electronically transmitted to physicians elsewhere. 
In their 10-page legislation, lawmakers propose creating a federal grant program to fund efforts to introduce or improve RPM and expand telehealth in rural communities. Certain entities would be able to apply for money to buy hardware, software and other resources necessary for such efforts, better enable equipment upkeep and the transmission of medical data—and more.
To qualify, grantees would have to be based in rural points and turn to Food and Drug Administration-cleared technology. According to the bill, the tech would also need to be "operable using cellular standards, including 2G and 3G, that offer broad network coverage in rural areas without broadband access."
Congress would authorize up to $50 million to be appropriated for the HRSA-steered program.
The legislation was referred to the House Energy and Commerce and Senate Health, Education, Labor, and Pensions Committees.