Pentagon Launched New Innovation Steering Group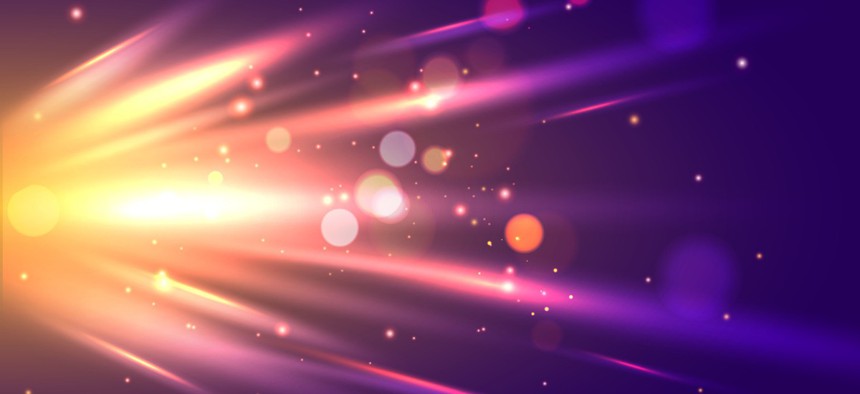 The Defense Department has stood up a new steering group focused on innovation, according to a DOD official. 
Barbara McQuiston, who is performing the duties of the undersecretary of defense for research and engineering, announced the launch of the steering group at a Senate Appropriations Defense subcommittee hearing Tuesday. The announcement came amidst tensions between lawmakers over spending days after the Biden administration revealed a relatively flat topline for Defense in its fiscal year 2022 discretionary funding request. 
"We're very lucky we just started the innovation steering group under Deputy Secretary [Kathleen] Hicks, and what we're doing in innovation is looking across the DOD as transforming a lot of the processes in order to be better adapters of technology and to more efficiently and rapidly modernize," McQuiston said. 
A spokesperson for the Defense Department told Nextgov in an email Hicks directed the establishment of the group in March, and an initial meeting has been held. The group features representatives from the Office of the Secretary of Defense, the military services and combatant commands, the Joint Staff, and innovation-focus organizations like the Defense Innovation Unit and will advise Pentagon leadership on science, technology, technology transition, and related matters, according to the spokesperson.
While much of the hearing, which also featured Defense Advanced Research Projects Agency Director Stefanie Tompkins, bounced around emerging technology priorities like quantum computing, cybersecurity and hypersonics, budget anxiety shot through lawmakers' remarks. McQuiston's remark about the steering group came after Sen. Dick Durbin, D-Ill., the Senate Democratic whip and former chair of the subcommittee, questioned whether the U.S. is "getting our money's worth." 
Durbin pointed to references in the witnesses' opening statements to competition with adversaries, suggesting it doesn't make sense that adversaries are able to compete with the U.S. given how much it spends on defense. 
"It's like a high school team regularly beating the New York Yankees," Durbin said.
On the other hand—and the other side of the aisle—Sen. Richard Shelby,R-Ala., ranking member of the subcommittee, was critical of the topline budget number President Joe Biden requested in his skinny budget proposal last week. 
Biden proposed a 1.7% increase in defense spending from the 2021 level. Many defense hawks advocate for 3 to 5% increases year-over-year in defense spending, whereas some progressives wish to see the defense budget cut by 10%. 
"This committee has supported the necessary budget increases in cutting-edge research areas such as hypersonics, artificial intelligence, unmanned systems and microelectronics to address warfighter needs and capability gaps, and with the topline budget recommendation unveiled by the current administration last week, I'm currently concerned about our ability to continue to make those essential strategic investments that will allow us to keep pace," Shelby said in his opening statement. 
But it was another lawmaker not present who put a finer point on the budget question. Rep. Adam Smith, D-Wash., chairman of the House Armed Services Committee, said during an appearance at the Ronald Reagan Presidential Foundation & Institute, that more important than determining what the Defense topline budget number should be is figuring out how to spend money better. For Smith, technology is central to resolving this issue. 
"The Pentagon has got to get better at how it purchases technology in general, and software, in particular," Smith said. "That means building a robust relationship with the key tech centers in this country, restrengthening that relationship and really looking at that piece as a crucial, crucial part of it."
Editor's note: This story was updated with a statement from the Defense Department.