Army Seeks Info on Biosurveillance Systems that Can Detect Coronavirus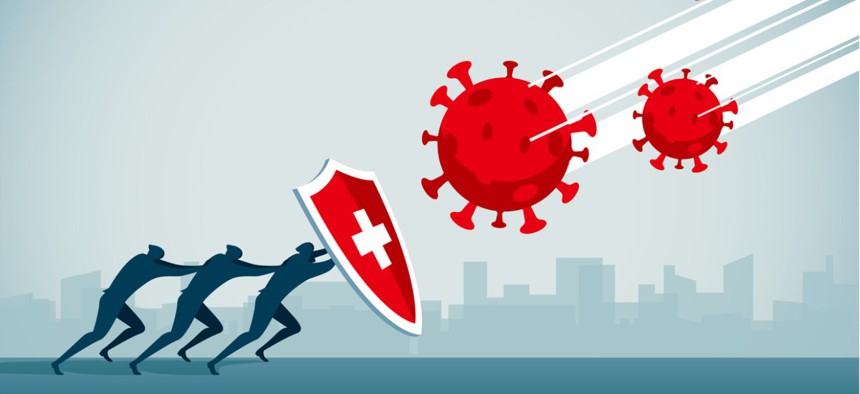 The service wants off-the-shelf forecasting tools that could be part of a broader health-monitoring system.  
The U.S. Army is looking for details on technology solutions capable of detecting emerging biological threats like the novel coronavirus that causes the COVID-19 disease, according to a recent request for information.  
The Chemical Biological Center, part of the Army's Combat Capabilities Development Command, wants to learn about available commercial-off-the-shelf "disease forecasting tools or epidemiological decision support systems," according to the RFI published on beta.sam.gov Monday. 
"The systems technologies will be capable of providing early indications and warnings of potential emerging biological threats and will assess technology capability to identify, accumulate and synthesize relevant data from open sources into timely and operationally actionable information," the RFI reads. "Data types include, but are not limited to, infectious diseases, zoonotic diseases, plant pathogens and surrogate secondary information, excess mortality, increase in hospitalizations, bio security threat information, surge in prescriptions, etc."
The Army wants to know not only about ease of use and level of control users have over adjusting search functions for such systems, but also the extent to which the solution uses artificial intelligence. The RFI also suggests such a tool should be able to scrape the web and digital media to extract relevant data. 
The solution should also have the "ability to incorporate system into a broader integrated bio and health surveillance architecture for DOD and Interagency application," according to the RFI.
Responses to the RFI are due April 30.