Army Pursues Innovative Wearables to Better Block Infantry from Traumatic Brain Injuries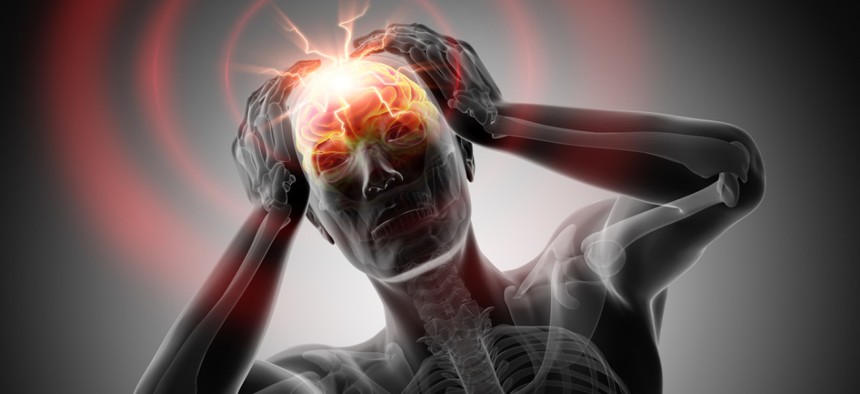 The Pentagon's primary developer of advanced military, medical material products is exploring how it might operationalize wearable Traumatic Brain Injury, or TBI, prevention devices. 
Specifically, the U.S. Army Medical Materiel Device Activity's Warfighter Brain Health Project Management Office is interested in technologies—designed with the intent to be cleared by the Food and Drug Administration—that can protect service members from such traumas or at least reduce the severity of them.  
"Identification of medical device technologies with such capabilities are essential to protect the warfighter and is vital to force protection and strength," officials from that office wrote in a request for information released this week.
In recent months, various Defense Department components have been cautiously applying diverse wearable technologies to gauge soldiers' stress, monitor for COVID-19 spread and other health- and performance-related purposes. But, according to the RFI, there remains a capability gap when it comes to wearables to confront TBIs. Those injuries occur when a human's brain is disrupted by a blow to their head, and they might immediately result in confusion, blurry vision—or worse.
Officials are therefore looking to access or produce devices that soldiers can wear for extended periods of time to advance safety against potentially concussive events. 
"The ideal medical device technology should be easily applied by front line users (eg: Infantry), safe, and not inhibit range of motion, impact health experienced on the battlefield, exacerbate injuries (ex: penetrating head injuries,) or compromise mission essential tasks," they wrote.
Entities that have created almost technically ready TBI-stopping tools are invited to share capability statements and address an array of questions regarding their products. Officials ask for a comprehensive description of potential solutions, strategies for FDA approval, data on how the technology can help prevent the effects of blunt force trauma, and more.
"Describe side effects, if and how the medical device technology may impact overall health due to non-brain related injuries (eg: gunshot wound, hemorrhage, airway compromise, etc)," the RFI reads.
Responses are due on May 25.