Amazon's Plan to Capture Space Data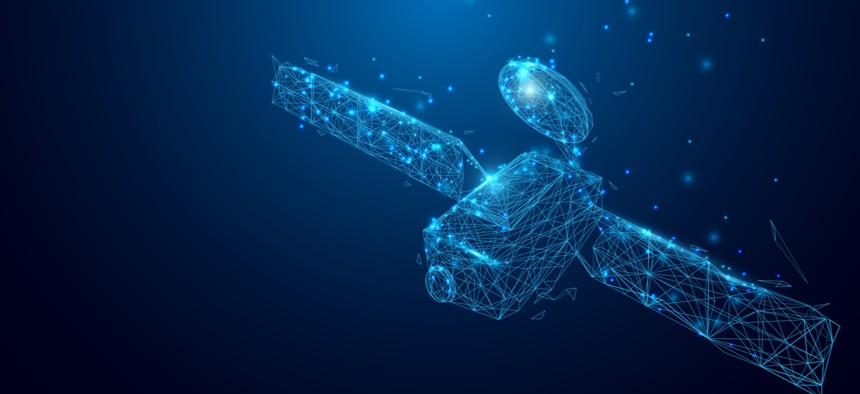 Amazon launched a new service that can port data from commercial satellites directly into its cloud.
Amazon is targeting a new market to disrupt: Space, or more precisely, the data collected by thousands of satellites that orbit the Earth.
The company's cloud business, Amazon Web Services, announced Tuesday a plan to build a network of 12 ground station facilities around the world that will make it easier for customers to download data from satellites.
The ground stations, strategically positioned near Amazon's major data center regions, will allow customers to download, process, analyze and store data from space in Amazon's cloud environment in near real-time.
According to AWS Chief Executive Officer Andy Jassy, customers will be able to "lease and pay for access to" ground stations on-demand, similar to how AWS leases computing power to companies through its cloud business.
Companies in the growing multibillion-dollar space hardware and communications market currently have to build or lease their own ground antennas to communicate with satellites, an expensive process that Jassy said is made more cumbersome due to complex custom software and workflows. The satellites—some the size of a toaster—provide data as varied as weather measurements and location tracking.
Using AWS Ground Station, Jassy said companies could forego infrastructure investment costs or software burdens and pay for access. If Amazon's bet pays off, it could become the de facto home to commercial satellite data, much as it is the leading cloud service provider worldwide.
"Instead of the old norm where it took hours or days to get satellite data to an infrastructure, it's right there in the [Amazon] region where we can do it in seconds," Jassy said at AWS' reInvent Conference in Las Vegas. "You only pay by the minute that you use. It's a total game-changer with how people can interact with satellites."
AWS Ground Station factors into another partnership Amazon announced Tuesday with Lockheed Martin, the government's largest defense contractor. The partnership integrates AWS Ground Station with Lockheed Martin's Verge antenna network in an effort that could increase satellite data download speeds and further drive down costs.
Several major satellite companies have signed on as partners in AWS Ground Station, including DigitalGlobe, BlackSky and Spire Global. Those companies all operate their own ground facilities but expect AWS Ground Station to drive down costs and free up resources the companies can use elsewhere.
"The prospect of using AWS Ground Station to quickly scale the depth of our ground station network on the fly gives us more time to focus on delivering our products to customers," said Jeroen Cappaert, co-founder of Spire Global. "By giving ground stations direct access to AWS, we can build on the ways in which we already leverage cloud services for our compute and processing needs."